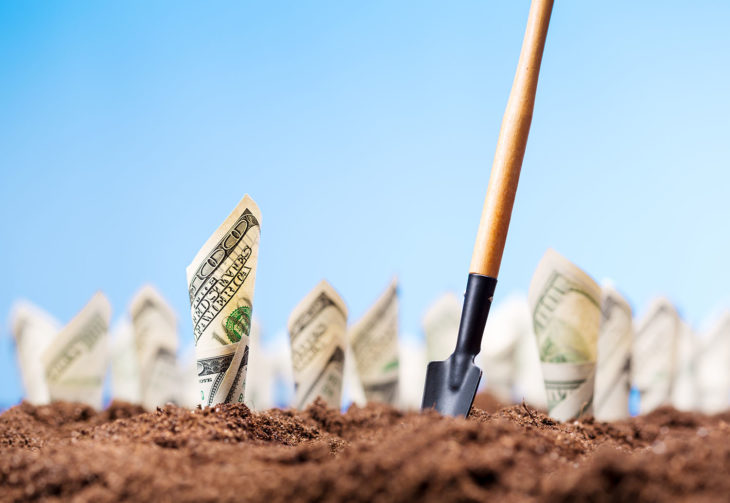 When you see the word "investment", does it make you tune out immediately? It is a big, scary word with possible negative implications far scarier than the word. If you haven't invested enough, will you be able to retire? What if the hot water heater at home breaks at the same time as the garage door and the washing machine? Do you have enough saved from investing properly to be able to cover emergency home expenses? Have you invested in the wrong area and the market turned and you lost most everything you had been saving for your future? Yikes! All these options are enough to turn even the strongest stomach. So stop. Catch your breath. Let's simplify this.
Passive Investment
One of the easiest (and arguably laziest) ways to increase your investment portfolio is via passive investments. What this means is you simply sit on your couch, jump online, find a raw property you are curious about, purchase it, sit back and enjoy the rest of the Shark Tank episode you were watching. Then, go about your life. Pay the annual low property taxes. Later, down the road, when you decide it's time to reap the benefit of that couch-surfing property-purchasing decision you made a while back, jump back online and sell the property. You didn't even have to ever physically visit your property. No improvements were made, other than time. And BAM, your financial portfolio increased – without any more effort than a few clicks on the keyboard and time. Can't get more passive than that!
Get your Hands Dirty
If you prefer a less passive route and a higher ROI (return on investment), get more involved. Whether you visit the property or not, you can always hire or contract out work to help improve even the rawest of properties. Mark the road and property lines, clean up debris, clean up the landscape, essentially, stage the property so someone else can envision building a home there. With very minimal and inexpensive effort, you can improve the land drastically to flip it for a higher profit margin.
Be Patient, Be Prepared, Be Smart
Land doesn't appreciate in value overnight. But unless you are looking for a "get rich quick" scheme, you already know that. Patience pays off. Be ready to know when the right time is to buy land. Be ready to know when the right time is to flip the land. Watch the market and watch the location to know when it's ready to be turned over to new hands. And be smart about your investment. With the pandemic encouraging social distancing and more and more people choosing to be remote, the time is ripe to jump on purchasing raw land.
Invest in You
Whether you intend to keep the land for yourself and your own legacy, or turn it over for financial gain, the time is right to invest in raw property, invest in your future, and invest in you!