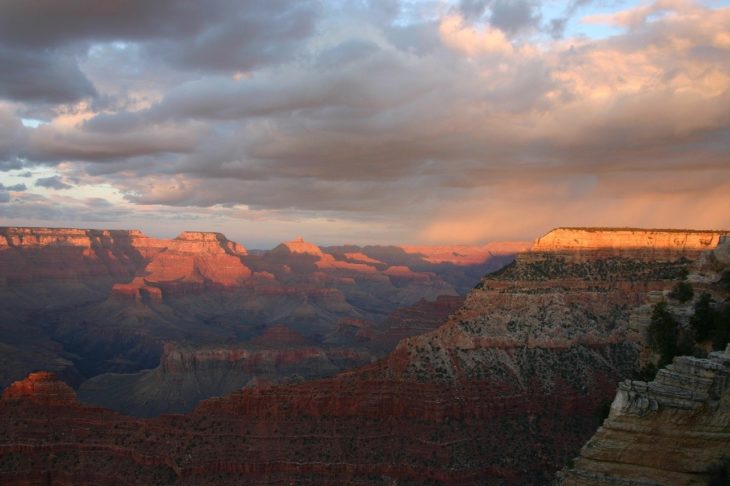 Mohave County is no secret to Arizona locals. In fact, this northwestern corner of the state is a recreational dream for those seeking adventure. And it's not just because it bordering the great state of Nevada or that it's just 2 hours from Vegas. No, Mohave County has so much more to offer than that. Check out LandCentral's Top 6 Things To Do in Mohave County:
#1. The Grand Canyon, Baby!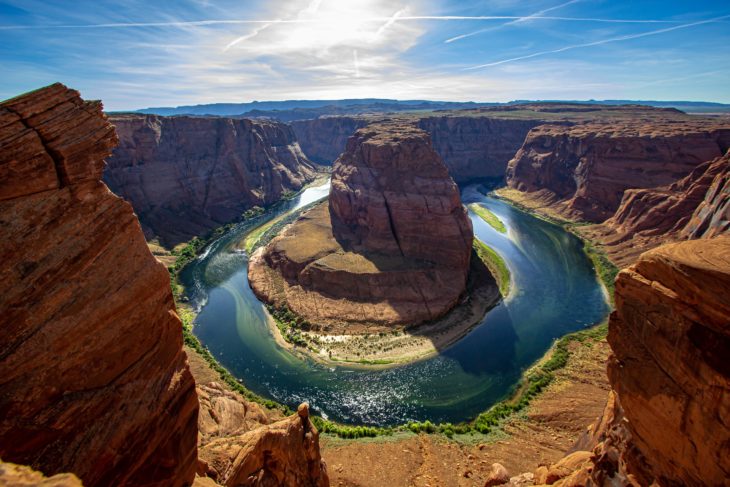 That's right, Grand Canyon West sits right in the heart of Mohave County, north of Kingman. Part of the Hualapai Tribe's territory, the Grand Canyon West Rim is awe-inspiring with experiences you won't find anywhere else. From the Skywalk to the 3,200 foot long zip line, you'll find all the adventure you need. Float down the Colorado River or take in the epic views at Eagle Point and Guano Point. No matter what you choose, this Mohave County treasure won't disappoint.
---
#2. Check Out Lake Havasu (Arizona's Playground)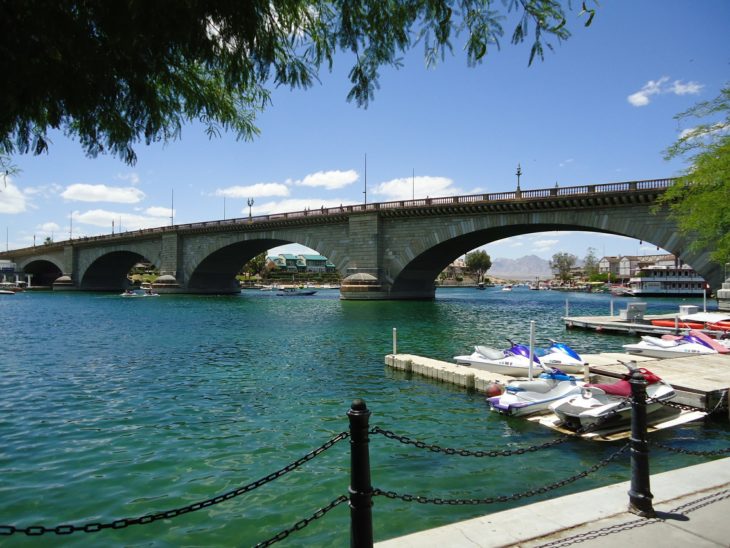 Literally known as Arizona's Playground, Lake Havasu has so many things to do and see, we simply cannot list them all here. But we'll at least try to cover our favorites: swimming, fishing, rock climbing, off-roading, archery, hiking, boating, stargazing, shopping, and much, much more. This Mohave County gem even has breweries and restaurants galore, meaning you could spend your vacation days and nights never wanting for anything.
---
#3. Tour with The People of the Blue Green Water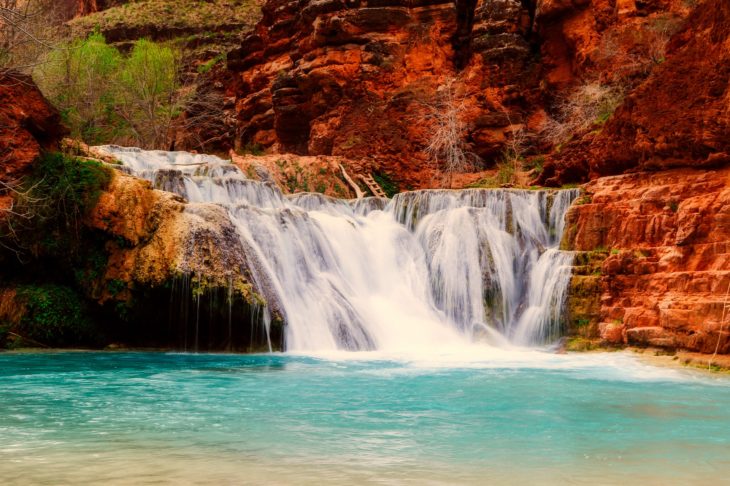 For more than 1,000 years, Mohave County has been home to the Havasupai Tribe, otherwise known as The People of the Blue Green Water. This name was given to these people based on the large tributary that flows from the Colorado River by way of a stunning blue green waterfall. The tribe believes this water flows not only through the land, but through its tribe members as well. A remote tribe, they love sharing their ways with tourists. Camp on their reservation or experience a pack mule hike through their sacred lands. Everything requires a reservation, so make sure you check out their site before you go. This encounter truly is a rare treat and one of our favorite things to do in Mohave County.
---
#4. Visit Keepers of the Wild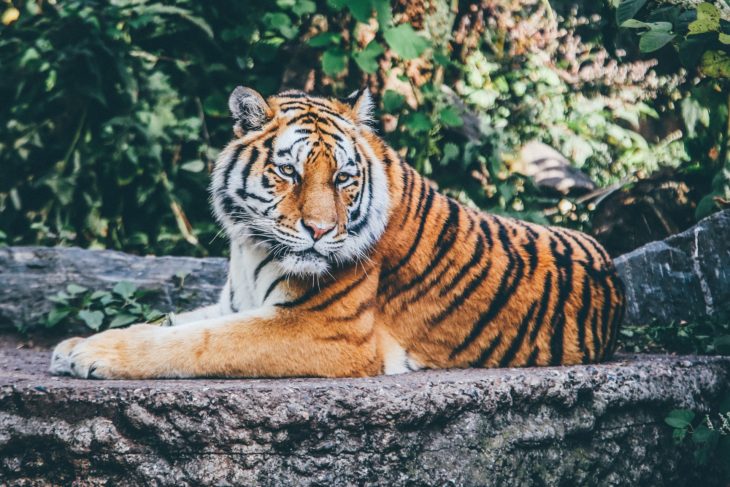 Sitting on 175 acres is a nonprofit sanctuary home to 130 exotic animals. From lions and tigers to wolves and donkeys, this Mohave County paradise was established to save abused and neglected exotics and give them the protected space they deserve. They've got guided safari tours, self-guided walking tours, and even a predator feeding tour. Keepers of the Wild is a top rated nature park that will entertain, educate and inspire your inner activist.
---
#5. Sip it up at Stetson Winery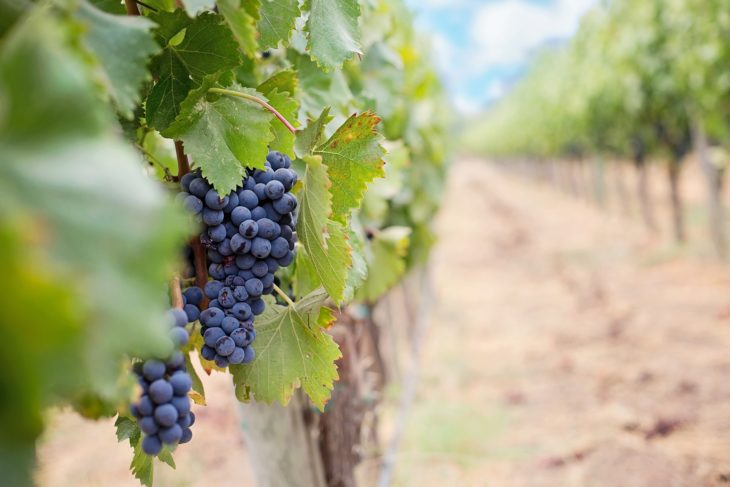 The only wine and event center in northwestern Arizona, this Mohave County winery is where it's at. An oasis of friendliness, good wine, and relaxing atmosphere, Stetson Winery is quickly becoming a tourist hot spot. Arizona may not be known for its wine scene (yet), so get in now while you still can.
---
#6. Motorsports Galore!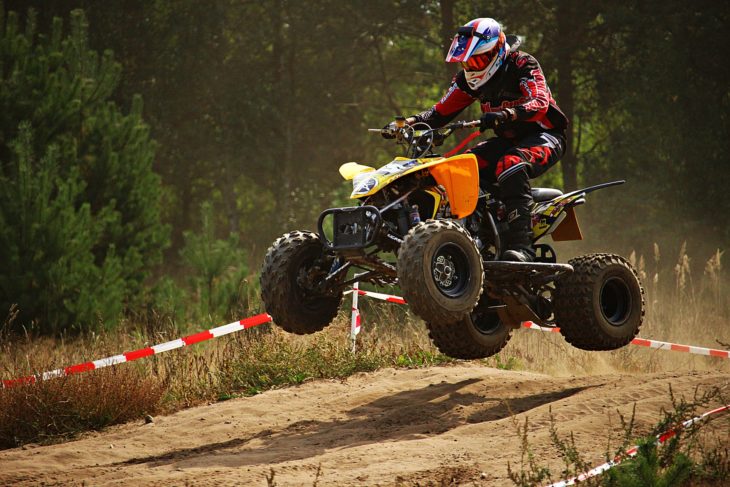 The desert is certainly no stranger to wide open spaces. And Mohave County is no different. That's why this is the perfect location to get out on your toys and explore the expansive Arizona desert. From ATVs to Go Karts and every wheeled rig in between, you'll find Mohave County has room for everyone to play. Here's just a few to check out:
---
So there you have it, the Top 6 Things To Do in Mohave County. Of course there's more to see, more to do, but we managed to narrow it down to the top 6. Ready to check out Mohave County for yourself? We just so happen to have land for sale in that exact location. You're welcome.