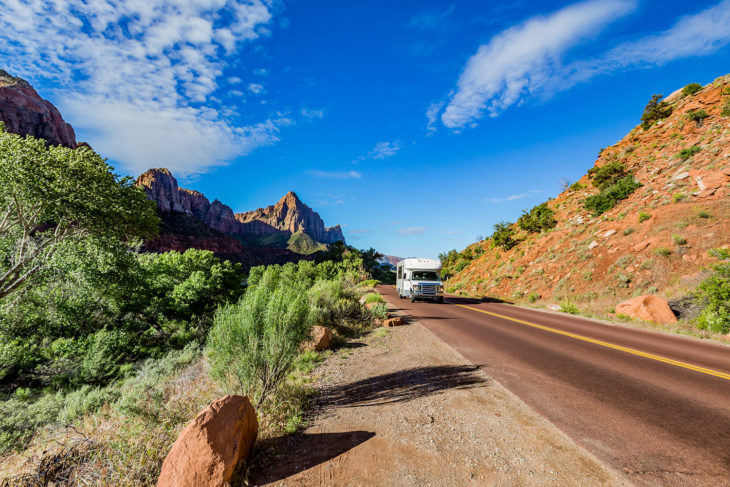 Typically raw property is purchased for the land itself. You may have dreams of building that beautiful home to retire in or relocating your family to the new sprawling homestead. But more often than not, the land is purchased as land for vacationing on or using as a base for adventures in nearby areas. If that is the situation, then building that long term permanent structure may not be the ideal answer for you. Something to consider – a trailer or RV.

These types of structures are so often overlooked. The perception is these are meant for traveling only or maybe just as a temporary structure while the home is being built. Let's revise that perception. Trailers and RVs can be turned into more permanent residences. And depending on your goals for your property, these types of residences are an excellent option to consider.

First things first. Check with your local zoning office to make sure your property is zoned to allow these types of homes. Once you get that green light, you are off to the races!
There are so many reasons why trailers and RVs are the champions. Long gone are the traditional box-style trailers and RVs from a decade ago. You can now customize and create a dwelling to show your true personality. Think of the trailer or RV as the bones of the home. They are just the base structure to hold up the guts and skin. Add embellishments to give you the cozy feeling of home.

If you aren't ready to commit to anything permanent, then having a trailer or RV is even more suited for you as you have the portability of it and can still have creature comforts when you are on the property. It's the best of both worlds. A solid, warm, dry structure that allows you to get in out of the elements, but also allows you to try the view with your front door facing east, then try it the next week with your front door facing west!

And really, when it comes down to it, buying raw property is just the start to fulfilling so many dreams that this is just one more detail you get to create. You can do as little or as much as your heart desires. To quote Walt Disney, "All our dreams can come true, if we have the courage to pursue them." Go pursue your dreams.