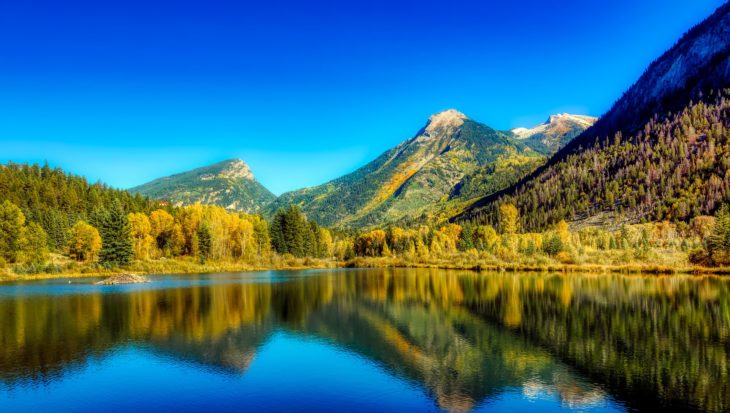 In Costilla County, you'll never run out of things to do. That's because this south-central Colorado county is a diverse landscape geared toward all your outdoor adventures. From hiking to skiing and everything in between, you'll quickly find Costilla County is truly mother nature's playground. But don't take our word for it. Check out the 7 Best Things To Do In Costilla County:
#7 – Fort Garland Museum
Built in 1858, Fort Garland Museum & Cultural Center transports you through time to a 19th century military fort. At this amazing cultural gem, you'll walk freely through five adobe buildings and learn about the Buffalo Soldiers of the 9th Cavalry and Colorado's role in the Civil War. A perfectly preserved piece of American history tucked away in Costilla County.
#6 – Sanchez Reservoir
1,462 beautiful acres of protected wildlife area, Sanchez Reservoir is an angler's paradise. Created by an earthen dam in 1912, this man-made lake is a favorite for local fisherman, catching a wide variety of fish including walleye, carp, channel catfish, northern pike, perch, and white suckers. With a year-round season, you'll find fishing in Costilla County an easy hobby to pick up.
#5 – Shrine of the Stations of the Cross
Tucked inside the San Luis Valley is this cultural icon. Prominently placed for all to see atop a mesa in the town of San Luis, this Spanish-style adobe church is a beautiful landmark of faith. The Shrine of the Stations of the Cross is welcome to all and has well-maintained trails, areas for mediation, intricate sculptures and architecture. Truly a treasure to behold.
#4 – Zapata Falls
Love waterfalls? You're in luck. Zapata Falls is a natural waterfall visible through a glorious Colorado cave. This easy .9-mile hike takes the average hiker a cool 30 minutes to access, with a fun stroll in between rock walls and freezing rivers. Though the road leading to the trail head is rough, the beauty of this fall is worth it. Just another gem hidden in Costilla County.
#3 – Culebra Peak
This rare mountain range is privately owned and has been for hundreds of years, only adding to its appeal. One of the least climbed mountains in Colorado, if you find yourself scaling Culebra Peak, consider yourself part of an exclusive club. To tag this wild mountain, you'll need to make a reservation with the Cielo Vista Ranch and follow their strict rules to maintain the ruggedness of this magnificent terrain. Worth adding to your bucket list if you ask us.
#2 – Sangre de Cristo Mountain Range
Spanning from central Colorado to southeast New Mexico, this expansive mountain range is one of the longest on earth. Spanish for "Blood of Christ," Sangre de Cristo offers some of the most remarkable outdoor recreations in the country. From the thousands of acres of natural wilderness to explore to the 14 peaks to scale, there's never a dull moment with this beautiful terrain. Peaks include the famed Blanca, Culebra Peak, the Crestone Needle, and Mount Lindsey. From rock climbing and hiking to skiing and white-water rafting, if you're searching for adventure, this Costilla County treasure is where you'll find it.
#1 – Great Sand Dunes National Park
The tallest sand dunes in North America, the Great Sand Dunes National Park is an experience like no other. From hiking and camping to sand-boarding and sand sledding, this is a landscape you won't soon forget. Open day and night year-round, at the Great Sand Dunes you'll walk under a blanket of stars or play in a sand box of epic proportions. It is by far one of the best things to come out of Costilla County.
So there you have it, the 7 Best Things To Do In Costilla County. A beautiful landscape with plenty of outdoor recreation. What's not to love? If you go, let us know what adventure you found in our favorite Colorado county.