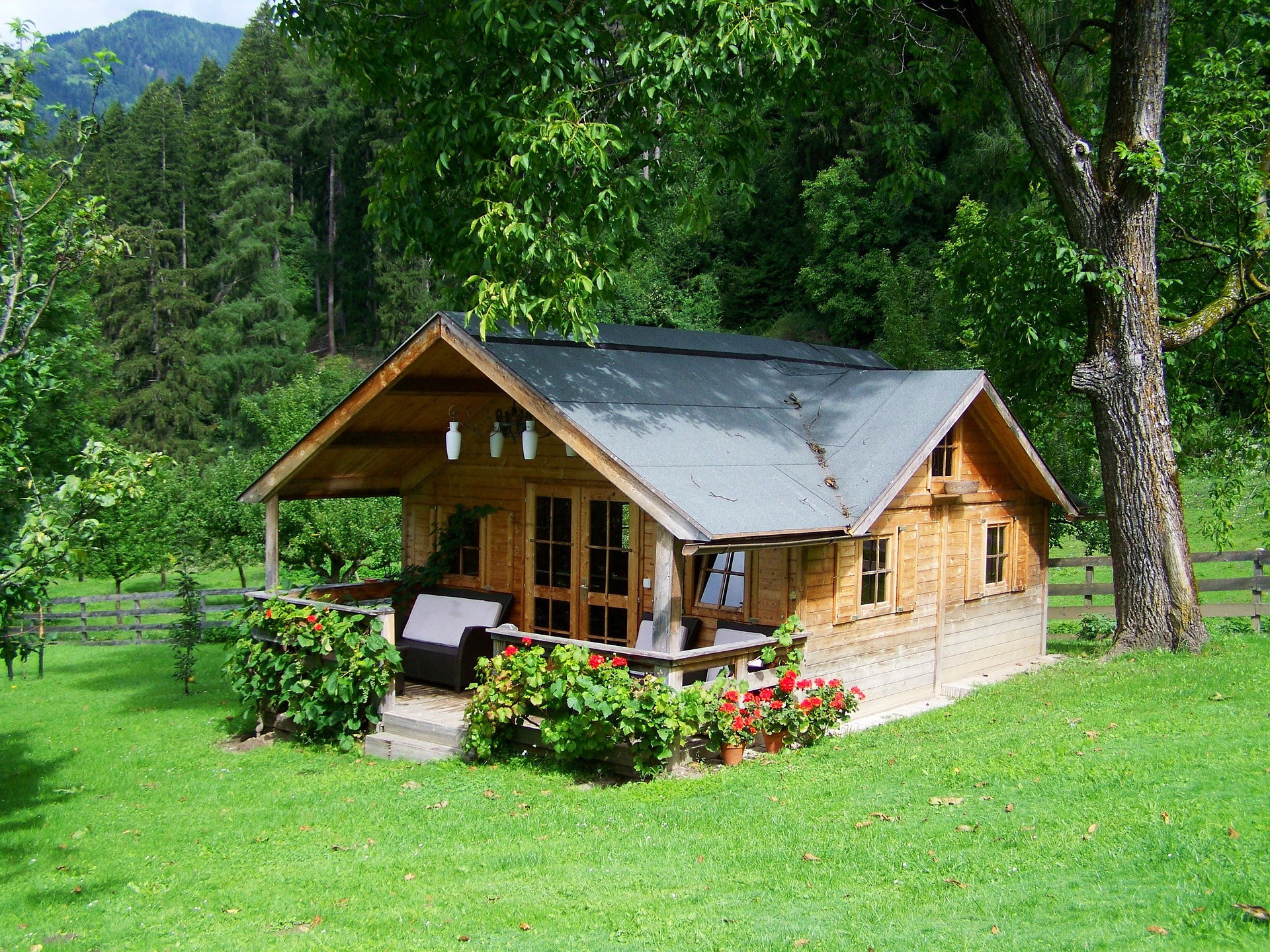 Tiny homes are all the rage. Thanks to minimalists guilting us into spending less and living more, tiny homes have grown in popularity over recent years. While most of us have yet to fully embrace the 500 sq. ft. or less living conditions, that doesn't mean we're completely closed off to the idea. Enter the tiny vacation home. That's right, now we can all experience the tiny home movement in tiny doses (see what we did there?). This means big profit for tiny home owners. If you're considering purchasing a tiny home or have one already, turning it into a tiny vacation home is the way to go. Check out why Tiny Homes Equal Big Profit: Turning Your Tiny Home into a Vacation Rental:
Location matters.
As with most real estate ventures, location matters. This is especially true for vacation homes. Is your tiny home near a wilderness area? Can you offer your guests peace and quiet or an amazing view? Maybe you live near a popular tourist destination like a beach in Hawaii or Lake Tahoe. A tiny vacation home works best if people are already traveling to the area. Most vacationers are just looking for a place to park their stuff while checking out the sights around town. Where your tiny home rests will make all the difference.
Marketing done right.
After location, consider what sort of guests you're looking for. Most tiny homes are less than 500 sq. ft. This means you won't likely be renting to a lot of families with kids. Instead, think "Couples Retreat". Or "Log Cabin Getaway". Depending on how you market your tiny space will determine just how many vacationers choose you. Some tiny vacation homes are marketed as a sort of "try before you buy" deal for those who are considering buying a tiny home full time. Research your target market for your area and watch the renters file in.
Stay available.
Do you want to rent it and forget it or will stick around? If you're living in the area, staying available to answer questions and offer vacationing tips is the best way to gain repeat customers. Plus, guests are more likely to recommend their vacation rental to a friend if their experience was a positive one. So stay available by phone, email or text.
Always be prepared.
If it works for the Boy Scouts in the wild, it should work for you. Make sure you're tiny vacation home has extra of everything: towels, bedding, bottled water, etc. Again, it comes back to offering a positive experience. Expect the unexpected and always be prepared.
The price is right.
Airbnb charges $100 a night for some tiny vacation houses. That's a huge profit for something that may have cost you as little as $10,000 to build. Do your research to see what hotels in the area go for vs. larger vacation homes. Then, price accordingly. If you've got a hot spot for vacationers and you're renting it year round for $100 a night, that's some serious profit.
Set boundaries.
Let's just come out and say it: people can get crazy on vacation. The last thing you need is an episode of Vacationers Gone Wild happening in your tiny living room. To minimize the damage to your home make sure you set clear boundaries for the space. Don't want guests playing music after 10 p.m.? Add it to the list.
Insurance to the rescue
Sometimes even with boundaries written in stone, things still happen. Airbnb covers properties listed for loss or damage due to theft or vandalism in most eligible countries. However, it's good practice to give your personal insurance a call to make sure you aren't liable for any injury to a guest while on your vacation property. Once you find out the particulars, type up a little information packet to keep in your tiny vacation home outlining the rules and disclaimer that guests assume full responsibility for their wild ways.
As always, check your zoning laws.
While tiny homes are growing in popularity, zoning laws are struggling to keep up. But don't worry, there are plenty of loopholes to rent out your tiny home. Short cuts like accessory dwelling units (ADU), where you can place a tiny home on an existing home's lot, are an easy way to make your rental legal. Or utilizing a property that's already been zoned for manufacture and RV parking will work too. Even something as simple as putting the tiny home on wheels changes the classification, thus adhering to certain zoning laws. Check your zoning laws to find out what loopholes you'll need to take.
Connect with vacationers
Sites like Airbnb and VRBO exist for one reason only. To connect vacationers with vacation homes. These sites are your best friend for finding guests to fill your tiny home. Don't forget to market to the right audience and you'll be passing out the keys in no time.
Remember, most hotel rooms are only 250 sq. ft. so tiny vacation homes are actually a larger space for what people need on vacation. Plus, when done right, they can be much more luxurious.
Of course, you'll need to find the right land to put your tiny vacation home on. And we just happen to know where to buy affordable land.