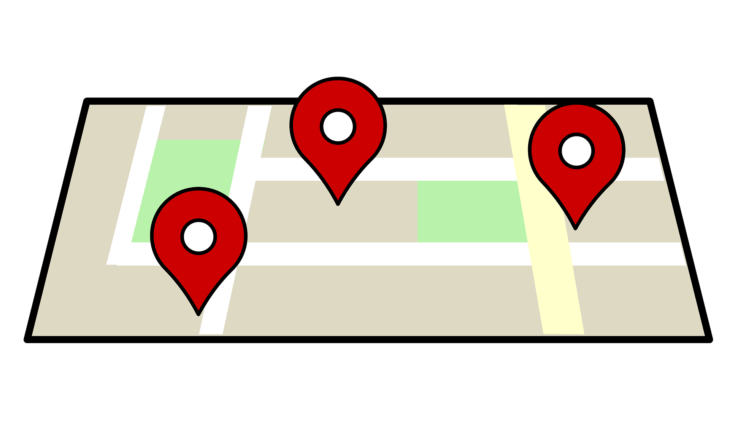 Google Maps has been a game-changer in the world of real estate. No more covered wagons and blazing a trail. No more dealing with pushy realtors trying to sell you a lot you don't want. You don't even need to put pants on anymore to search for your dream property. Nope, in today's high-tech world, all you need is that magical satellite in the sky. Which means buying land has never been so easy. That's why we're showing you everything you need to know about How To Use Google Maps To Buy Land Online:
1. What is Google Maps?
For all you newcomers to the planet, Google Maps is a web mapping platform providing satellite imagery, aerial photography, street maps, and a 360-degree panoramic view. It gives you the ability to visibly see a location without having to actually go there. For a quick rundown of all the capabilities this amazing tool has:
---
2. How to Navigate
Now that you know the What, let's get to the How. The platform is quite user friendly and most can get the hang of it in a matter of minutes. But for a Beginner's Guide to Google Maps, check out the video below:
---
3. Why You Should Use Google Maps to Buy Land
This amazing tool is to help you learn about your property, of course. Google Maps can teach you a lot about your land. It's one thing to know the general area of a property, it's an entirely different thing to be able to scope out the terrain with just a move of your mouse. By using Google Maps, you can learn:
Location – Know the exact coordinates of your property. Zoom in and out and learn what surrounds your lot. What street is it on? What town is it nearby? See notable landmarks, state lines, and other important features that would take you hours to do in person.
Terrain – Once upon a time you used to have to visit a property multiple times throughout the year to get a sense of the weather, vegetation, seasons. Thanks to Google Maps, those days are gone. Is the lot heavily treed or does it have a freshly cleared build-ready space? Is there a pond nearby? Do you have a junkyard for a neighbor? Using Google Maps to scope out your potential property gives you a bird's eye view of what the region has to offer by way of sun, shade, vegetation, natural resources, etc.
Neighbors – People make the place. But you can't really rollup to your lot and go peeking through the neighbors' windows. Google Maps gives you a voyeuristic view of the neighborhood before you buy. Is there a neighbor directly next to the lot? Right behind? Are you isolated except for that one house 10 miles up the way? Get all your questions answered without looking like a busybody.
Amenities – Now that you know the details of the lot and the people who live near it, it's time to find out the amenities in the area. Simply use the "Search Nearby" feature to look up local food spots, hospitals, recreational sites, schools, churches, etc.
Directions – LandCentral provides driving directions to all our properties. But if you're curious on the various ways to get to your lot, Google Maps has the tools to get you there.
---
4. How to Use Google Maps to View LandCentral Property
LandCentral uses Google Maps on all our properties for sale. This allows you to virtually visit a lot that we've already pinned for you without physically going there. Through this tool, you can:
Zoom in and out
Move around to see nearby roads, towns, and geographic features
Turn on street and city name labels, traffic patterns and local weather
View images others have taken of the area
Gain access to customized driving directions to the lot from any starting location
Get a street level view
Get a 3D view as if you are walking around the area yourself
To get started using this feature on LandCentral properties, simply click on a property you want, then scroll down to below the 'Property Video Tour' until you see 'Other Maps'. Click on SATELLITE VIEW.
Here is a quick video of how to navigate Google Maps within LandCentral. Some of the features have changed, but you'll get the gist:
---
There you have it. LandCentral's How To Use Google Maps to Buy Land Online. If you like saving time and money, then you'll love this resource. It's been our favorite land tool since its creation, and we think you'll soon find out why.