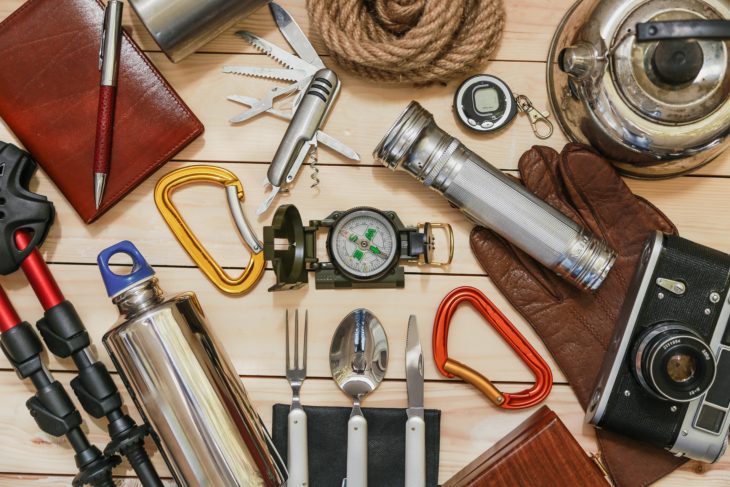 As we head into cooler weather, staying warm on your land becomes a higher priority. The 2020 wildfire season seems pretty apropos to the year – we have had a higher, more intense season that really calls to attention fire safety. Whether you are starting a campfire, using an electric heater, or stocking up on wool or fleece blankets, there are ways to keep you safe and warm on your property.
If your first thought when thinking about staying warm is a nice, thick blanket, consider this – the blanket absorbs the heat your body radiates which then means you need to produce even more heat. The short term snuggle factor is nice, but the long term warmth may not be guaranteed. If you are indoors, or sheltered from wind and rain, this may be all you need. So stock up on the hats, socks, and soft fuzzies, but you may need to have another plan to support your warmth as well.
If you prefer an open air campfire, make sure there isn't a burn ban and the conditions are not too windy. With roughly 85% of all wildfires started by humans, proper fire safety is paramount to having a successful campfire. Next, create the proper enclosed space. Line a pit with rocks, making sure you don't have any overhanging branches above the pit. Then ensure you have the following items: a shovel, a bucket of water, matches or a lighter, kindling and extra wood ready so that you never leave the fire unattended. As a final step, it is always a good idea to have your marshmallows and s'mores fixin's ready as well!
If you prefer something more substantial and good for indoor use, you can consider electric space heaters, propane heaters and ceramic heaters. All of these have pros and cons. The trick is to determine the space, shelter, ventilation, power source, cost, and preference. Then without having to do all the leg work on your own, refer to the internet. Check out sites like THIS which give a comprehensive pro/con list to multiple heaters.
Whether you opt for fuzzy blankets or a top-of-the-line ceramic heater, one thing is certain – sharing the time with loved ones always helps you feel warmer on the inside!