We have previously covered the topics of why investing in raw land is a great idea and why it is better to buy vacant land for your dream home, instead of buying an already developed property. By now you know that raw land has major potential and you have so many options of what you can do with it. From renting and getting a passive income, to leasing the land for farming or commercial use, raw land is the way to go.
One of the most important factors to consider when it comes to investing in land is location of the property. This will determine everything from the expenses you will be facing in the future, to the quality of life in general. Because of the importance of location, we have created a list of states in the U.S. where buying land is the most suitable financially, but doesn't sacrifice overall lifestyle and accessibility to fun, recreational activities.
Arizona
Best known for the Grand Canyon and its sunny weather, Arizona will give you a taste of the true southwest. It has been a popular tourist destination for many years and has a growing population, which has expanded an extraordinary 6.8% between 2010 and 2015. Arizona's economy is quite stable and we can safely say that its job market is pretty healthy when compared to other states in the US. Even with these great conditions, Arizona offers some great land prices with an average sales amount of $45,420 for 91,088 square feet.
Nevada
Nevada is most widely known for its around the clock casinos and fun in the capital city of Las Vegas. However, Nevada is filled with natural beauty like Lake Tahoe – the largest freshwater lake in the Sierra Nevada Mountains, the Death Valley vast national park with over 3.4 million acres of desert & mountains for hiking, camping & biking, and the Red Rock Canyon National Park full of natural wonders drawing those looking to hike, rock climb or go for a scenic drive. You can enjoy all these amazing recreational activities with the $0.25 per square foot where the average sale amount at $51,703, for a 168,638 square foot lot.
Florida
Florida is one of the most visited states by tourists annually, so when it comes to attractions, and things to do and see, you will have it all. The land of flowers (Spanish – derived) is a peninsula between the Gulf of Mexico, the Atlantic Ocean, and the Straits of Florida, and it has the longest coastline in the contiguous United States, approximately 1,350 miles (2,170 km), and is the only state that borders both the Gulf of Mexico and the Atlantic Ocean. Orlando, a city in central Florida, is home to more than a dozen theme parks. Chief among its claims to fame is Disney World, comprised of parks like the Magic Kingdom and Epcot, as well as water parks. Miami Beach – home to South Beach – is a glamorous neighborhood famed for its colorful art deco buildings, white sand, Surfside hotels and trendsetting nightclubs.
If Florida interests you, you should know that the average price per square foot is $0.16 with lots of 189,791 square feet as an average size. Stats show that the average sale amount in the state is $16,825.
New Mexico
New Mexico's land, like Florida, is also very reasonably priced. Often called the Land of Enchantment, this state has plenty to offer, from striking landscapes – the Chihuahuan Desert to the Sangre de Cristo Mountains – to an array of events and things to do. New Mexico is truly a one-of-a-kind popular tourist destination. The southwestern state's capital, Sante Fe, is well known for its upscale spas, magnificent Spanish colonial architecture, and vibrant cultural scene. The land here costs an average of $1.96 per square foot, and the average land sale amount is $55,918.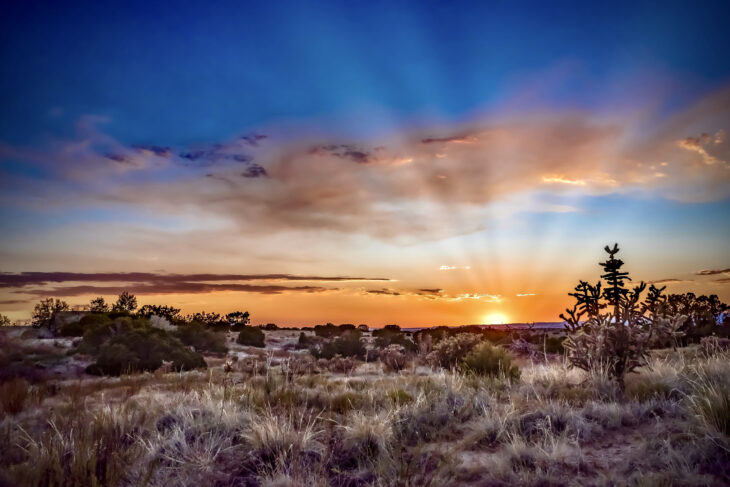 Tennessee
With affordable property prices, low taxes, and no-state income tax, the state of Tennessee is one of the cheapest states to live in (hands down). Even with amazing commodities and a plethora of attractions, Tennessee land is relatively inexpensive. For instance, the average price for a 251,911 square foot lot is $59,408. That's only $0.37 per square foot. As Tennessee continues to grow, you could potentially profit from a land purchase in the Volunteer State. Between the years of 2010 and 2015, the population increased by 4% to more than 6.6 million residents.
Arkansas
Arkansas is a state which has an abundance of outdoor recreation opportunities. If you are a nature lover, you can choose from anything from fishing, hunting, and hiking to mountain biking, golfing and boating. There's something for everyone in this state that's so diverse. Another upside of it Arkansas is its low cost of living and its growing economy.
If this falls in your category of possible places to live, then know that you can find the cheapest land in Clay County for the price of just $0.07 per square foot, with the average sale price of just $43,083 for an 830,617 square foot lot.
Oregon
Oregon is a coastal U.S. state in the Pacific Northwest known for its diverse landscape of forests, mountains, farms, and beaches. The city of Portland is famed for its quirky, avant-garde culture and is home to iconic coffee shops, boutiques, farm-to-table restaurants, and microbreweries. Highlights include the Native American art in the Portland Art Museum, the Japanese Garden and the Lan Su Chinese Garden.
Here according to state statistics, a number of sale averages around $206,837 and the land sizes are of 377,430 square feet on the average, which brings the average price per square foot to $2.69.
Washington
Washington is a state in the Pacific Northwest with terrain spanning the snow-capped Cascade Mountains to forested islands in Puget Sound. Its largest city, Seattle, is known for its thriving tech industry, vibrant music scene, and famed coffeehouses. Its landmarks include the futuristic Space Needle, century-old Pike Place Market, and Seattle Aquarium. Innovative glass art is displayed at Chihuly Garden & Glass. The average price per square foot is $0.14 with lots of 705,734 square feet which makes the average sale amount of land $52,322.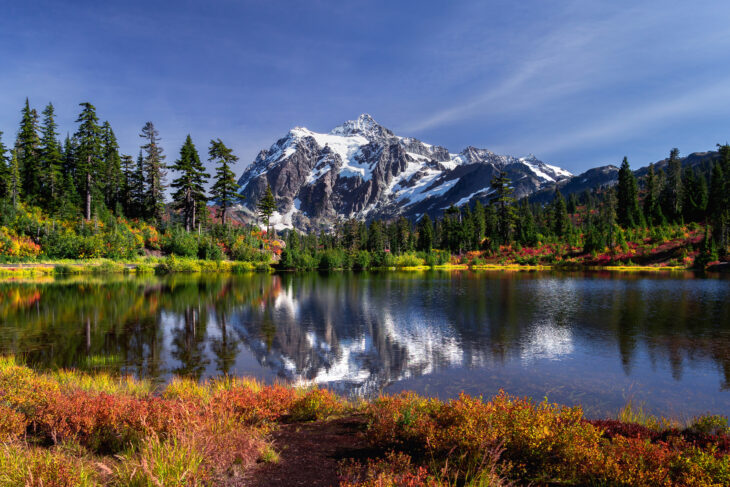 Mississippi
The state of Mississippi has a lot of cheap lands to offer in the Lincoln County where the price averages at around $0.09 per square foot offering large lands of even up to 1,470,498 square feet. Besides the Mississippi river, one of the largest of its kind, Mississippi has many attractions to offer and indeed is a great state to live in. The nature lovers will love the Gulf Islands National Seashore – a national park area for recreation on the Gulf mainland plus barrier islands accessible by boat.
California
With its cliff-lined beaches, redwood forest, the Sierra Nevada Mountains, and the Mojave Desert, this western state stretches from the Mexican border along the Pacific for nearly 900 miles -thus you can find something to do at all times. The main attractions are the city of Los Angeles as the seat of the Hollywood entertainment industry and the hilly San Francisco is known for the Golden Gate Bridge, Alcatraz Island, and cable cars. If you decide to build your dream house here than you need to know that the average price per square foot is $1.49 with sizes of lots averaging about 530,863 square feet, making the average sales amount of $2,342,287.