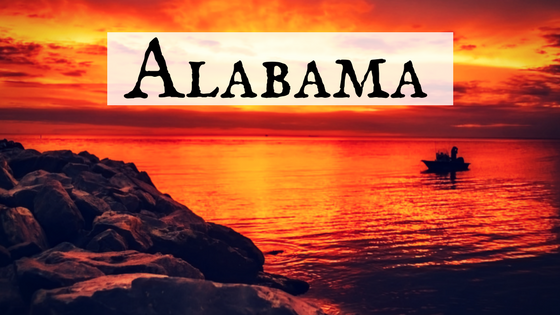 Think you know everything there is to know about Alabama? Think again. Alabama has become a hot spot for just about everything. From a thriving night life in Birmingham to friendly communities across the state, Alabama is the new "it" place to be. You want stunning mountains, lush forests, or miles of beaches? Then come on down. Forbes even named Birmingham the "up-and-coming city for young professionals."
Don't believe us? Keep reading to find out Why Alabama Land is Trending and How You Can Stake Your Claim:
Winter is NOT coming
If you're one of those all season types, then Alabama isn't for you. But if you're like the rest of us sun worshippers, Alabama is southern paradise. Sunny days? Check. A variety of outdoor activities? Double check. Want to relax by a lake or go golfing in December? With Alabama weather, anything's possible.
Maintains, beaches and forests, Oh My!
Alabama is like the Middle Earth of the United States. From swampy wetlands to gorgeous mountain peaks, it provides the backdrop to any epic journey. It even has miles of sandy white beaches resting beside emerald waters. Bet you didn't expect that from this southern state.
Ya'll are welcome anywhere
Southern hospitality is real and it courses through the heart of every Alabama resident. There are few states where you can move and not be viewed as an "out-of-towner." But in Alabama, everyone's your friend, whether you want them to be or not. Not a bad place to lay down some roots and raise a family.
Bargain pricing at its finest
Alabama's low cost of living is something to brag about. From 1800's-style housing to new land just waiting to be snatched up, it's all affordable to the everyday American. It has the fifth lowest taxes in the U.S. and that includes property tax! If you've been living paycheck to paycheck in another state, you'll live like a king in Alabama. And you won't have to sacrifice good pay or high quality anything, because Alabama is also known for its quality food, entertainment and an abundance of jobs.
Made in Alabama
That's right. Alabama is full of manufacturing jobs. And thanks to Birmingham's innovation, more and more jobs are moving to the area. We also have this little thing called "the gig economy", where most people are transitioning to working from home. The perfect opportunity for those considering moving to this amazing southern state.
Land, Land, Everywhere!
Alabama may be one of the smaller states in the U.S., but that doesn't mean it's lacking in livable space. Thanks to its checkered past with the Civil Rights movement, it's remained one of America's hidden gems when it comes to real estate. This means there's plenty of fertile Alabama land ripe for the taking. But like we said, Alabama land is trending, so this won't last long.
Festivals for any mood
Montgomery may have a world class Shakespeare Festival, but did you know Alabama also has a slew of odd festivals like a Rattlesnake Rodeo, a Sweet Tater Festival, Athens Grease Festival (notice it's not the country), a Peanut Butter Festival (yes, you read that right), and even a Butterbean Festival which is the home of the World's Largest Pot of Baked Beans. Seriously, if that's not reason enough to move to Alabama, then we don't know what is.
With the perfect balance of country living and city life, it's easy to see why Alabama land is trending. Ready to stake your claim on your own piece of Alabama heaven? Check out these amazing Alabama land deals. Nothing but the best from LandCentral.