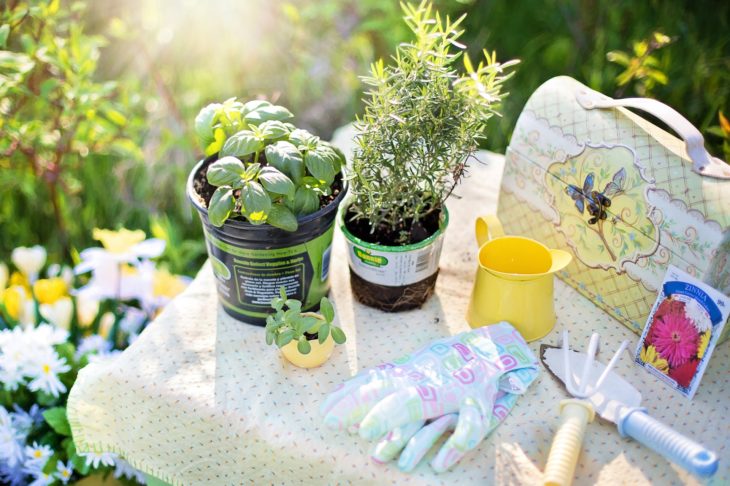 The Survival Garden is trending. And for good reason. Knowing how to grow your own food is a necessity during apocalyptic times. But did you know Mother Nature provides more than just bounty for your belly? She also grows miraculous plants known to strengthen immune systems, heal infections, and even provide resistance against viruses. We're talking about herbs! You know, those ancient remedies used by healers since the dawn of time. Yep, they're still around. And LandCentral's about to show you the 12 Anti-Viral Herbs to Grow in Your Survival Garden:
Note: We are not health professionals. The tips provided below are suggestions and do not serve as medical advice. Herbs mentioned in this post should not be used to replace prescription drugs for any condition unless under the guidance of a professional. Before trying at home remedies, please consult your physician.
12 Anti-Viral Herbs for Your Survival Garden
#1. Basil – Boosts immune system
#2. Dandelion – Anti-viral
#3. Echinacea – Boosts immune system
#4. Fennel – Boosts immune system and decreases inflammation
#5. Garlic – Enhances immune system response
#6. Ginger – Anti-viral and anti-nausea
#7. Ginseng – Anti-viral
#8. Mint – Fever and pain relief
#9. Oregano – Anti-bacterial & Anti-fungal
#10. Peppermint – Anti-inflammatory
#11. Rosemary – Anti-viral and therapeutic applications
#12. Sage – Fights viral infections
Anti-viral herbs can be used as a preventative measure, a way to decrease symptoms during a viral attack, or in the recovery phase to get you back to optimal health. Growing and consuming these herbs on a regular basis will better prepare you for whatever comes your way. So there you have it, LandCentral's 12 Anti-Viral Herbs to Grow in Your Survival Garden. Don't have the land to plant a survival garden? We can help! We've got plenty of raw land just waiting to become your apocalyptic haven.