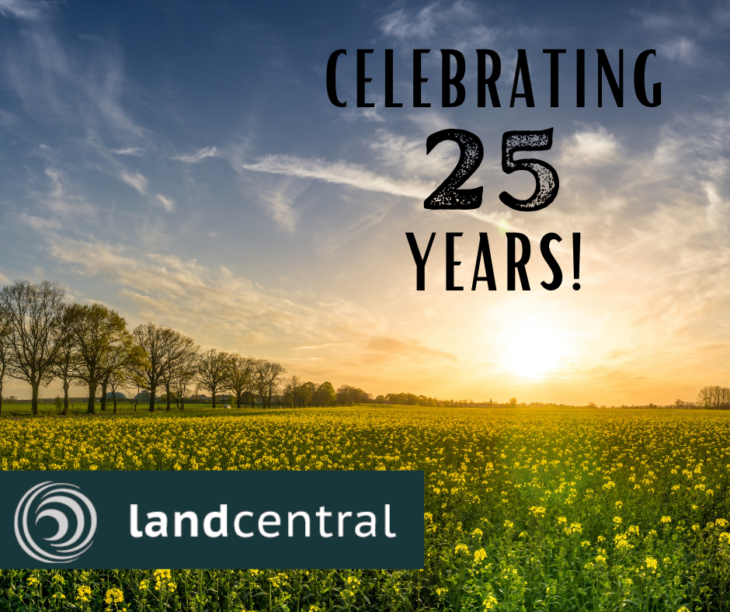 LandCentral is celebrating our 25th Anniversary!
What started with a nickel ad in The Oregonian has grown into a company known as the most trusted leader in online land sales. And we couldn't have done it without you. That's why before we break out the champagne and celebrate this momentous milestone, we first want to say…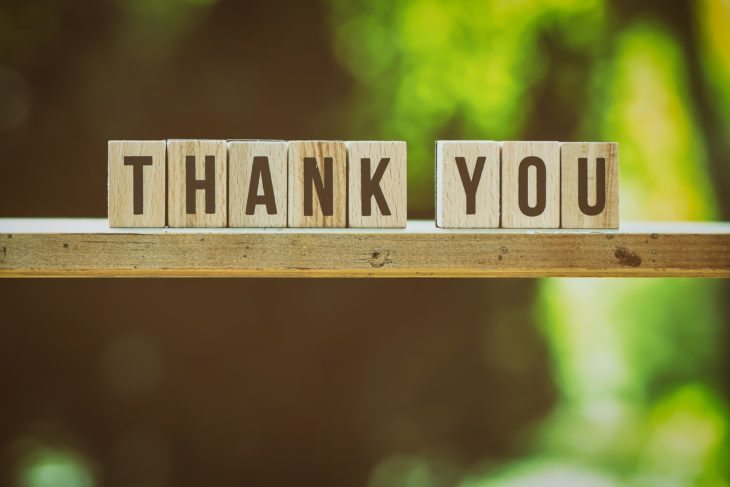 THANK YOU!
Our success is owed to you.
Throughout our 25 years we never lost sight of what matters most: You.
Whether you're a first-time land owner or a repeat customer, you are the reason we do what we do.
So, here's to the dreamers. To the workers, the homesteaders, the stargazers, the families just starting out, and the retirees finally settling down. We see you. We thank you.
Your future is our future.
Here's to the next 25 Years!
---
Now let's get this party started with a Q & A – answers you're dying to know.
Q. HOW DID IT ALL BEGIN?
Like we mentioned before, it all started with a nickel ad. But we won't bore you with 25 years of hustle, so here's a quick look of our favorite highlights through the years:
1997 – Sold our first property in the nickel ads of The Oregonian newspaper in Portland, ORE.
2002 – Put our first Land for Sale online through Radiusland.com.
2004 – Held our first in-person land auction via AuctionAcres.com.
2005 – Increased to 19 auctions in nine different locations.
2009 – Launched LandCentral.com website.
2009 – Connected our social media platforms on Facebook & Twitter
2009 – Launched Landpayment.com allowing customers to make online payments.
2012 – Joined Google+
2013 – Launched Brand-New LandCentral.com – The Best, Online, Land Search Tool.
2014 – Launched My LandCentral – Your new home for everything LandCentral.
Q. IS IT TRUE YOU WERE THE FIRST COMPANY TO SELL LAND ONLINE?
We don't mean to brag, but yeah, we kind of started the whole shop for land online thing. We recognized in 2002 that online shopping was the way of the future and we thought "hey, let's see if we can sell land online too." So, we blazed a trail and put our first land for sale online using Radiusland.com and well, the rest is history.
Q. WHY ARE YOUR CUSTOMER REVIEWS SO POSITIVE? DO YOU PAY THEM TO SAY THAT?
Ha! Yes, it's true most of our customers are happy with their purchase. In fact, many of them come back for more because it was just that easy. We're actually kind of obsessed with our customers. And why wouldn't we be? Not only are they incredible humans, but they never forget to spread the love with their stories of success. From Penelope in Colorado Springs buying not one but two pieces of properties to our avid investor, Mark in California, who chooses us over other real estate companies when building his portfolio. We love it when customers share how they came to join the LandCentral family. And no, we don't have to pay them to do it.
Check out more Happily Ever After Purchase stories.
Have a LandCentral Success story to share? We'd love to hear it!
Q. BUYING LAND FROM YOU IS ALMOST TOO EASY. ARE YOU STILL A ONE-STOP SHOP?
Too easy is our middle name. Actually, scratch that. But it is what we strive for when it comes to selling land. One of the things we pride ourselves in is the one-stop shop approach to buying land. Because buying land should be fun. Yet, there's no shortage of fun suckers in the real estate game. From realtors to financiers, there's just too many hands in the pot if you ask us. That's why we made it our mission to build a company based on convenience. This has and always will be at the top of our list. With LandCentral, you can shop, finance, and buy all from the comfort of your own home and all on the same site. It's just you and us. Just as it should be.
Q. IS IT TRUE YOU'VE SOLD THOUSANDS OF PROPERTIES?
In our 25 years, we've sold more than 10,000 pieces of raw land. You heard that correctly: 10,000 properties. And we don't play favorites either. Our properties span from coast to coast. Whether it's an urban lot in the state of New York or an island getaway in the Puget Sound, we've got you covered. It's kind of why we're known as the most trusted leader in online land sales. Well, that and our amazing staff.
Q. 25 YEARS IS A BIG ACCOMPLISHMENT. WHAT ARE YOU GOING TO DO TO CELEBRATE?
We have big plans in the works. And we can't wait to share them with you. Don't worry, it will all be worthy of a 25th Anniversary celebration. Let's just say we're starting with a backstage pass to the Secrets to Our Success, coming soon!