The alternative home movement is trending. Here at LandCentral, we have customers who are looking at many different ideas. We thought that this would be a good opportunity to highlight our top alternative home blogs. Which is your favorite?
Cob Housing

You can learn to build your own home for as little as a few thousand dollars: just by using your bare hands and feet! Cob houses are built using a mix of three ingredients: clay, sand and straw. Although they are relatively small, cob houses offer all of the amenities you would expect in a home. And many are downright stunning. Read more.
Tiny Homes

Tiny Homes are more than a trend … they're a movement. The Tiny House Movement is a radical shift away from large living spaces. A tiny house is defined in size as anywhere between 65 and 400 square feet. Compare that to a small house, which ranges from 400 to 1,700 square feet. The cost, if you build it yourself, is between $25,000 and $30,000. That's the price range for a relatively high-end tiny home on wheels with all of the amenities. Read more.
Earthship Homes

Imagine building a self-sustaining home from recycled materials, such as old earth-filled tires, recycled bottles, aluminum cans and reclaimed wood. Earthships can be simple or over-the-top in design. They can be built in many climates, are incredibly energy efficient, use rainwater and some even have greenhouses inside for fresh vittles. Read more.
Shipping Container Homes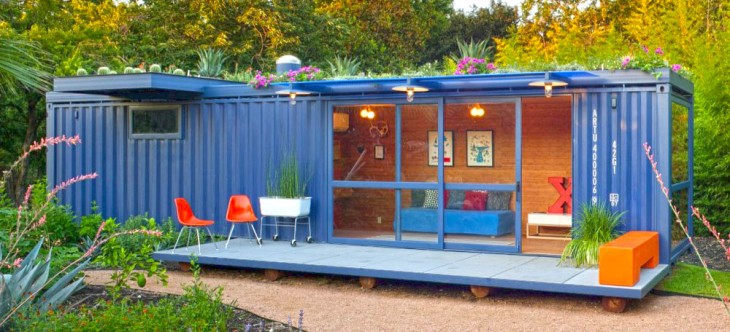 Shipping container homes can range from one-room cabins in the woods to multilevel urban masterpieces. As far as conveniences go, container homes are very comfortable. They can be assembled easily and inexpensively. When properly insulated, they provide just as much comfort as a conventional structure. Read more.
Other Alternative Home Ideas

From yurts and tree houses, to stilt homes and A frames, there's no end to options for building your dream home on your new property. At LandCentral, we can steer you in the right direction. Read more.