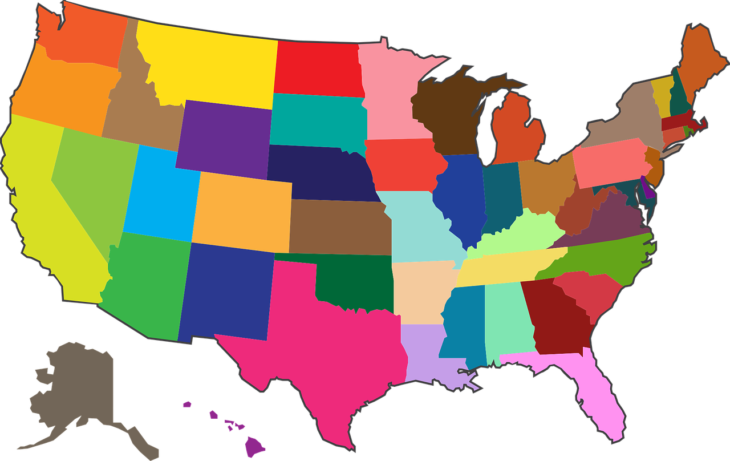 We're looking back on our 25 years of selling land in the U.S. That means highlighting exactly what makes LandCentral so successful. Sure, a lot of our success is owed to you, the buyer, the dreamer, the eventual owner of the land. But another secret ingredient to our land selling sauce is the varied locations we offer. From coast to coast, we offer land in nearly every state. But we've noticed a trend. There are 4 states that seem to fly off the shelf. Like seriously, we can't keep these lots on the market. So help us celebrate our 25th year by checking out Our Most Popular States to Buy Cheap Land: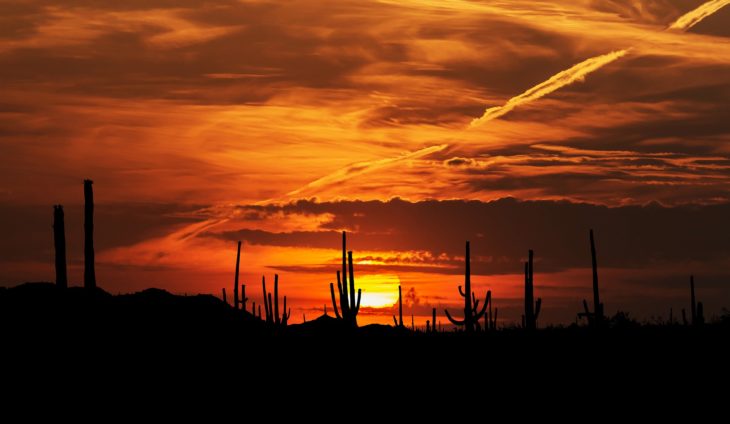 #1. ARIZONA
2,343 properties sold
Our Arizona properties are always our number one selling lots. And honestly, we're not surprised. From the warm annual weather to the breathtaking desert landscapes, Arizona has long been a favorite for young families, retirees, and those craving that off-grid life. Here are just a few of our favorite things about Arizona:
The Sky – Have you ever seen the sun rise and set over the desert? The sky fills with the vibrant colors of orange, purple, and pink, as a stillness spreads over the land. Or how about the stars spread out across the night sky for as far as the eye can see? It's truly a sight to behold. And thanks to its clear skies annually, Arizona has beautiful skies, day or night, 365 days a year.
No Time Change – That's right, that crazy Daylight Savings thing the rest of the U.S. suffers through doesn't exist in Arizona. No adjusting your clocks (and your bodies). Arizona residents enjoy a consistent time zone all year.
Outdoor Recreation – Thanks to the sunny days, there's plenty of things to do outside. From hiking and swimming to exploring the famed town of Tombstone, there's no shortage of ways to keep busy in Arizona.
There's Still Plenty of Space – With a population of only 7 million, there's still plenty of space to be had. Which means you can still grab your piece of the American dream in this beautiful desert landscape.
The Grand Freaking Canyon – Come on. You didn't think we'd talk about Arizona without at least mentioning the Grand Canyon? You know us better than that.
Ready to join the thousands of buyers staking their claim in Arizona? Check out these properties.
---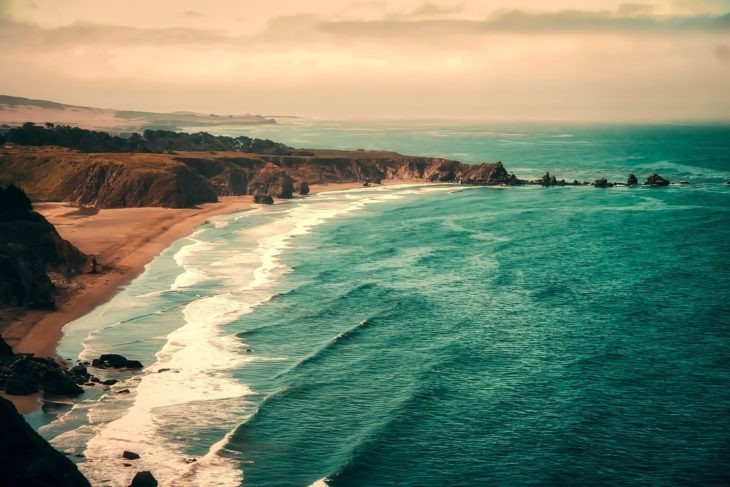 #2. CALIFORNIA
1,645 properties sold
Oh, California. You diverse state you. From beaches and mountains to deserts and forests, you really do have something for everyone. It's no wonder it's #2 on our list of most popular states to buy cheap land. As one of our largest U.S. states, California still has room for new landowners. Here are our favorite reasons buyers choose to settle in California:
The Coast –While California may not technically own the Pacific Ocean, they definitely have a healthy love affair. Residents enjoy a variety of coastal towns in this beautiful state and they aren't shy about rubbing it in. Sure, other states hug the shoreline, but few do it with the same 900 mile flair that California does.
National Parks – Did you know California has more national parks than any other state? From Yosemite to Death Valley, there's a park to suit your inner adventurer. And don't even get us started on the Redwoods.
Wine Country – California may have its critics about a lot of things, but its wine isn't one of them. And if you've ever spent time in Napa Valley, you know why. The wine coming out of the Golden State is like sunshine in a bottle, if we do say so ourselves.
Want to invest in California real estate while it's still available? Check out these lots before they're gone.
---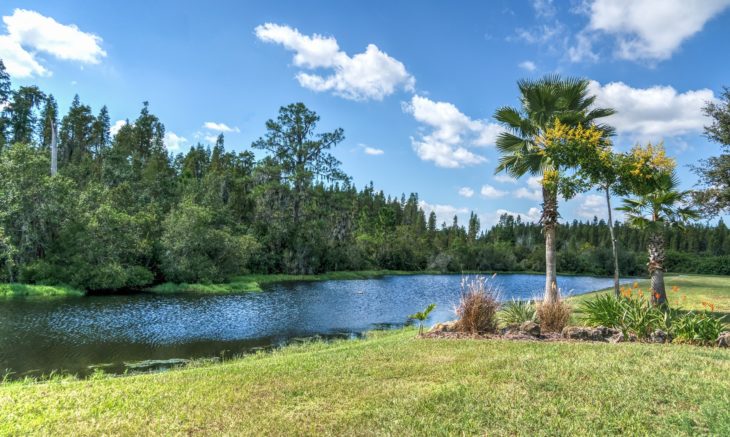 #3. FLORIDA
1,334 properties sold
Florida has long been a popular state to vacation. But it's quickly becoming one of the most sought after states to live. That's why it's #3 on our list of most popular states to buy cheap land. But our buyers don't just build their forever home here. Some of them build vacation homes, commercial buildings, or simply sit on the investment knowing they aren't making anymore land anytime soon. And Florida is one of those states that will never go out of style. Here's what we love about The Sunshine State:
10 Glorious Months of Sun – Lets face it, warm weather makes everything better. And Florida has a never ending supply of it. This is the main reason we can't keep our Florida land in stock. Well that, and it's affordability.
Theme Parks Galore – Pairing nicely with the warm weather is all the theme parks positioned within this state. From Walt Disney World and Universal Studios to Bush Gardens and Sea World, there's no shortage of fun things to do in this paradise.
It's Super Affordable – So we kind of already mentioned this, but Florida is super affordable. Retirees have known this for years, but young families and industry professionals are realizing this too, which is why many of them come to us when they're ready to get serious about buying in Florida.
Excited to jump on the Florida trend? Check out these deals while you still can.
---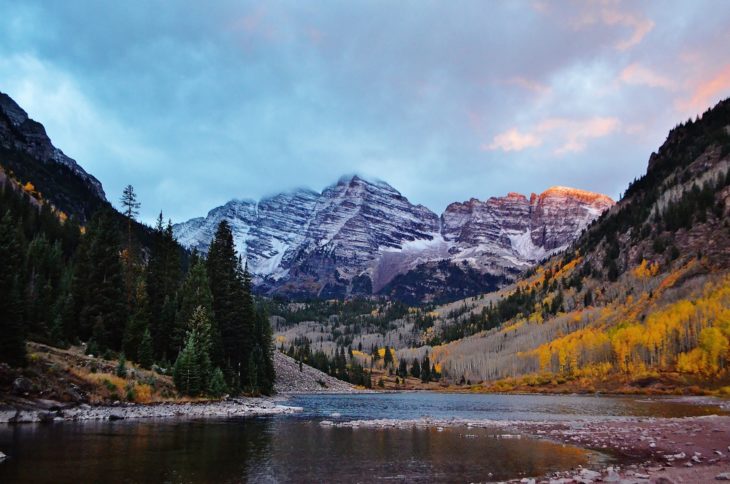 #4. COLORADO
970 properties sold
The state of Colorado is one of the best kept secrets in the U.S. (shhh, don't tell anyone). Unlike the states mentioned above, Colorado tries to hide, tucked inland, away from the headlines. It's no wonder this is #4 on our most popular states to buy cheap land. Most residents living here are much like the state, no drama, just a love for the great outdoors, the no frills living, and the space and freedom to roam. Let's find out why we love Colorado:
4 Diverse Seasons – Obviously, year round warm weather isn't for everyone. Some people actually like experiencing the change in seasons. As a Pacific Northwest company, we tend to lean this way too. And you'll get all 4 seasons in Colorado. Beautifully snowy winters, hot sunny summers, and blooming and dying trees come spring and fall. It's the circle of life Colorado style. And honestly, we dig it.
Open Cities – Colorado is known for its beautifully green cities. And we don't just mean environmentally friendly. Their cities are built to let in the green, with parks and bike trails so no one feels the walls of the urban jungle closing in on them.
There's Always Something to Do – Because of its diverse climate and terrain, you really do get the best of everything with this state. Skiing in the winter, white water rafting in the summer, no matter your sport, you'll find it in Colorado. Our lots sell fast in this region for obvious reasons.
Thinking this state is the one for you? Check out these gorgeous properties.
So now you know Our Most Popular States to Buy Cheap Land. Not the states you were hoping for? Don't worry, after 25 years of selling raw land, we've learned a thing or two. That's why we know there's a dream property waiting for you somewhere out there. And we'll spend the next 25 years making sure you find it.