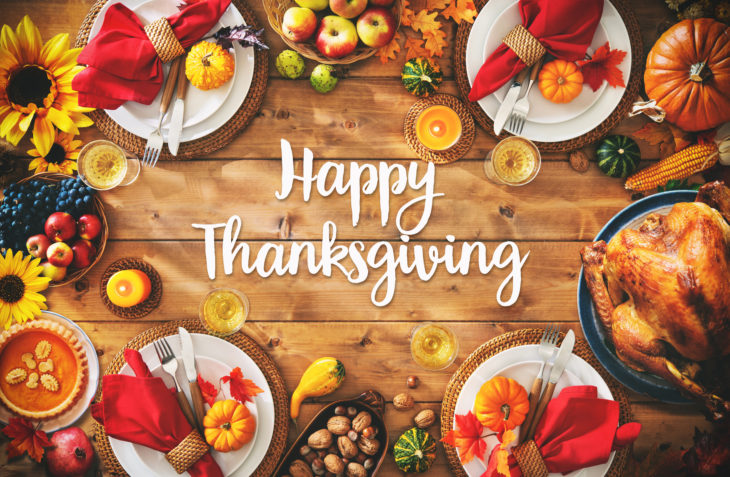 Even though this year Thanksgiving may look a bit different from years' past, there is no reason we can't still be grateful for what we have. We can celebrate old traditions and create new ones to blend them together into a Pandemic Thanksgiving worth remembering!
Although it is recommended we don't hold large family gatherings there is no reason we can't all save a seat for the laptop and zoom the dinner conversation. Exposing the skeletons in the closet and admitting to antics from your youth don't need to happen face-to-face. Those old family stories are good no matter how they occur! And the money you save on gas and grub to travel across the country to be with loved ones can now be donated to a good cause – perhaps consider donating to a local food bank: https://www.feedingamerica.org/hunger-blog/how-donate-thanksgiving-food.
Speaking of food, maybe mix it up a bit. Instead of the old-school Candied Yams with Marshmallows, maybe try something new, like Cinnamon Sweet Potato Muffins: https://www.tasteofhome.com/recipes/cinnamon-sweet-potato-muffins/. Save the oven for the mashed potatoes and green bean casserole and use your charcoal grill for your turkey: https://www.recipelion.com/Grilling/No-Peek-Turkey-on-the-Weber-Grill-1.
Maybe you normally would end your night by memorizing the Black Friday ads and planning for your most efficient shopping routes. This year we can help you! Keep your Black Friday tradition alive, set your alarm for 11:59 PM and at midnight, throw on the pot of coffee and peppermint hot cocoa and head to LandCentral.com. Our Black Friday sale begins at midnight and you definitely don't want to miss it. Secure your best gift ever – the gift the keeps on giving: raw property for you to celebrate all your holidays and family traditions on for generations to come! We wish you a Happy Thanksgiving and Happy Black Friday LandCentral shopping!