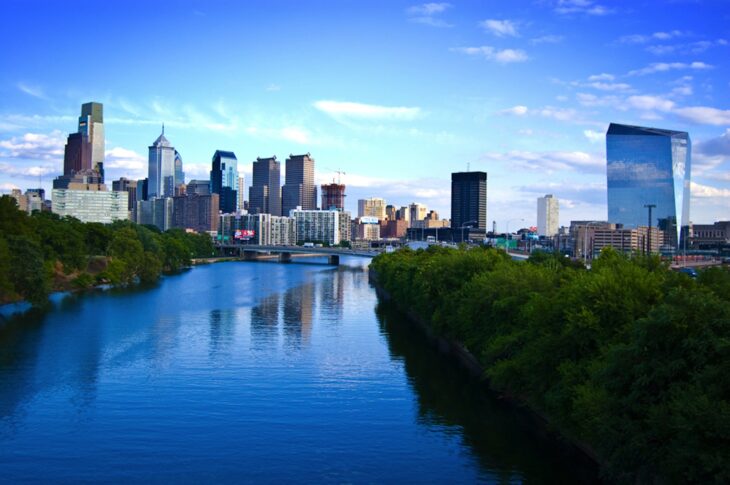 Pennsylvania is becoming the It place to move to in 2022. From its low cost of living and thriving job market to its welcoming communities and historic relics, Americans are taking notice of The Keystone State. Check out LandCentral's Why You Should Seriously Consider Moving to Pennsylvania:
1. City and Rural Collide
Pennsylvania blends urban and rural landscapes into one. Cities hug rivers, towns are nestled between forests, and as a result residents in this historic state get the best of both worlds. No more trading peace and quiet for convenience. Here, you can have it all. Residents enjoy hiking trails, beautiful mountain adventures, and a bounty of local produce from the many rural areas surrounding the region.
Property Highlight in Venango County
---
2. It's Extremely Affordable
For those seeking a low-cost of living, Pennsylvania is the state for you! The area enjoys a median home value of $185k and a median household income of $50k and above. There are plenty of jobs to be had as Pennsylvania is home to 21 Fortune 500 companies. This, paired with the fact that it ranked 10th in overall livability and you'll find this is the ideal state to lay down some roots.
Property Highlight in Luzerne County
---
3. Its Proximity to Everything!
With all things real estate, it's location, location, location. And Pennsylvania does not disappoint. One of the original 13 colonies, this historic state borders 6 other states: New York, New Jersey, Delaware, Maryland, West Virginia and Ohio. Bonus location, it shares a water border with the Canadian province of Ontario. If that doesn't make this state a hot spot for travel, we don't know what does.
Property Highlight in Pike County
---
4. Stellar Higher Education
In addition to the variety of job opportunities, there's also plenty of higher education options in Pennsylvania. Maybe you've heard of a little school called Penn State. Yep, that's in Pennsylvania. Or how about Carnegie Mellon, the University of Pennsylvania, or Temple University? When you live here, you grow here. Just another reason you may want to consider this eastern state.
Property Highlight in Carbon County
---
5. Live Your Best Life
From the big city of Philadelphia to the charming community of Milford, you'll find whatever you need to live your best life. Want to enjoy the amenities of big city living? You got it. Or how about a community to relax into your retirement? That's here too! Fitness enthusiasts, outdoor adventurers, history buffs, Pennsylvania has something for everyone.
Property Highlight in Warren County
---
Convinced yet? Now you know Why You Should Seriously Consider Moving to Pennsylvania. If you're ready to make a move now or invest in the future, check out these other hot properties in beautiful Pennsylvania!