Calling all Investors!
Are you craving a life with more personal and financial freedom? Looking for new ways to make more money without having to punch a time-clock? In today's gig economy, you're not alone. More and more Americans are turning to freelance side jobs in the hopes of getting ahead. But you know better than to spend your precious free time side hustling for a few extra bucks. You know the real money is in real estate.
Real estate investing is the fastest and most secure way to build wealth than any other investment option. While it may sound like an expensive venture, in reality, anyone can do it. In fact, it's one of the most common ways everyday folks become millionaires. But only when done right.
That's why we created this LandCentral Investor Series. In this 8-part series, we'll walk you through the dos and don'ts to land investment, where to start and how you can make the most return on investment. You'll gain instant access to a variety of property portfolios that we've bundled into Investor Packs. These packs are customized for your investing level: Beginner, Intermediate, or Savvy. With a low down payment and a simple monthly payment, you'll be on your way to real estate success in no time. As always with LandCentral, you have the option to pay cash, or payoff the land within 30 days with No Interest.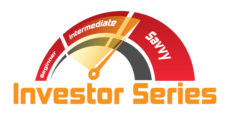 Join us over the next few weeks as we roll out these one of kind Investor Packs and share the valuable insights we've gained from being in Land Investing for more than 20 years. Whether you're just starting out or a savvy investor looking to grow, let LandCentral be your safe and secure partner for investing in vacant land.