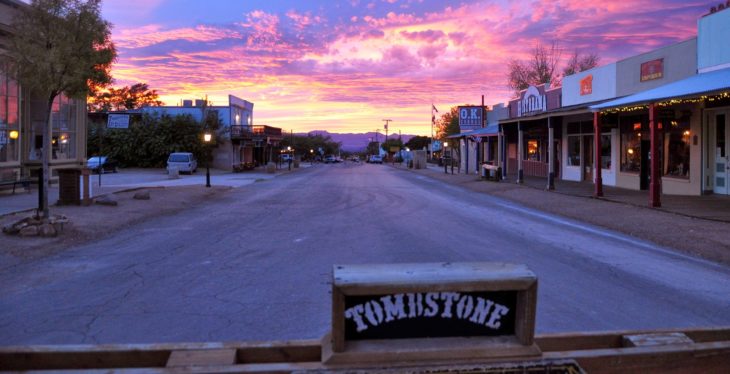 Cochise County is quickly becoming the off-grid capital of America. With clear blue skies and plenty of space, homeowners looking to escape the hustle and bustle are flocking to the region. So let's get to it. The Top 5 Reasons to Move to Cochise County:
1. Plenty of Room to Roam
Carved out of the southeast corner of Arizona, this region has 4 million acres of land! From flat desert terrain to rugged mountain peaks and everything else in between. Explore the beauty of the southwestern United States with this incredible county.
2. Off-Grid Living Within Reach
The homesteading lifestyle is trending. With more Americans opting for the simpler side to life, many are flocking to Cochise County to go fully off-grid. This is thanks to the county's building laws known as the "opt-out" permit, dramatically reducing fees and oversight on off-grid structures. From collecting rainwater (yes, it rains in Arizona) to harnessing the sun through solar panels, Cochise County is making sustainable living available to all.
Interested in homesteading? Check out this awesome property.
Want to see it in action? Check out this family's Cochise County adventure:
3. It's Super Affordable!
The Median Home Value in Cochise County is $147k. That's $70k less than the national average! This means if you're selling a home in a more expensive state to move to Cochise County, you not only save money on your next mortgage, but you'll probably have a larger spread. That's a win, win in our book.
4. It's a Great Place to Raise a Family!
With a population of 125,867, many of those are families. That's because it's an easy place to become a home or landowner and the public schools rank #2 in the entire state of Arizona. Cochise County ranks 4 out of 15 counties for best places for families and 4 out of 15 for the best outdoor activities. This can range from playing at the many parks in the region to exploring the famed San Pedro River.
5. Charming Historic Towns
Cochise County is home to beautiful Sierra Vista and its surrounding communities. Each brings its own unique style and history. Here are just a few of our favorite:
Benson – Nestled in the beautiful San Pedro Valley, Benson is rich in natural wonders. Native Americans called this area home for thousands of years, and in the recent past, the town was once an important player in the copper and silver trade. Today it's known for its consistently beautiful climate and scenery.
Bisbee – Rich in architecture and culture, Bisbee truly is a sight to behold. Tucked inside the mile-high mountains of southern Arizona, Bisbee is an old mining town with Victorian charm. The history of this town won't disappoint, from once being the largest city between St. Louis and San Francisco to being one of the richest mineral sites in the world. From art galleries to restaurants, Bisbee still has it all.
Douglas – An international border town, Douglas is known for its cross-cultural cooperation. The area has a history with not just mining, but agriculture and cattle ranching, the latter still existing today. It is home to the very first international airport, and aspiring pilots still flock to the area for the Cochise College aviation program. If you prefer a more natural type of flyer, check out the wide variety of birds at the San Bernardino National Wildlife Refuge, a short drive away.
Tombstone – Ah, Tombstone. Where do we begin? Other than being the site of the famous OK Corral shootout, Tombstone also became a major player in World War I and II, with its contribution of manganese and lead. Today, "the Town Too Tough to Die" survives through its tourism, capitalizing on its well-preserved western heritage.
Wilcox – Bet you don't think of wine when you think Arizona? But that's exactly what Wilcox is known for. Home to several vineyards that grow 75% of the state's wine grapes, Wilcox is dotted with tasting rooms and farm stands. Residents here also enjoy hiking and bicycling through the Chiricahua National Monument, just minutes away.
Ready to snag your own piece of Cochise County? Check out these sweet land deals:
So there you have it. The Top 5 Reasons to Move to Cochise County. Just like us, you'll fall in love with the desert sunrises, low cost of living, and wide open spaces.