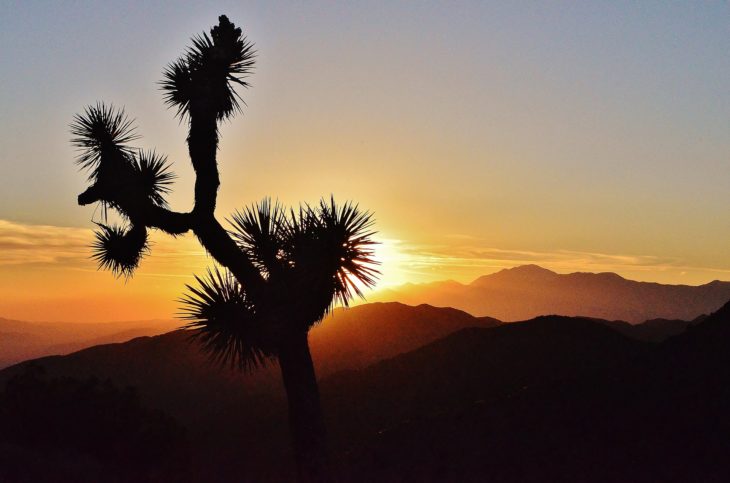 From palm trees to mountain peaks, San Bernardino County has it all. As the largest county in the country, this geographical hot spot is teeming with forests, deserts, and water landscapes. But epic scenery isn't the only thing making this county one of the best places to live. Check out LandCentral's 10 Glorious Reasons to Move to San Bernardino County:
#1. Location, Location, Location!
Situated just outside of Los Angeles in southern California, San Bernardino County is right where it needs to be. Close enough for big city amenities, but far enough out to offer plenty of freedom to breathe. The county is so vast, it stretches all the way to the borders of not one, but two US states: Nevada and Arizona. Meaning depending on where you live in the area, there's no shortage of options to explore.
#2. Like Living in a Postcard.
The picturesque landscape of San Bernardino County is what draws so many people to the region. Beaches, mountains, deserts, and everything in between. From awe inspiring sunrises to a night full of stars, you'll be inspired by the raw beauty this southern California gem has to offer. Top tourist attractions include:
#3. Cultural Diversity Galore
Culture and history run deep through San Bernardino County. Like most of southern California, having a diverse community is what makes this area welcoming to all. It's also why the region is known to have some of the most authentic and amazing cuisine in the state.
#4. 280 Days of Sun!
San Bernardino County enjoys beautiful sunny weather with hot summers and clear winters. But don't worry, if amazingly warm weather isn't your thing, there's still three other seasons to enjoy. That's right, despite the sunny skies, this county also enjoys a bit of rain during the winter months. There's even snow in the Big Bear region. Not enough to send you packing, but just enough to curl up with a good book and watch the drizzle against the window.
#5. Safe and Affordable Communities
This county has plenty of suburban areas to settle down, raise kids, or retire safely surrounded by community. Some of our favorite communities are:
Yerdemont
Chino Hills
Loma Linda
Nena
Rancho West
Hudson
Kendall
Of course there's more. But if you've always dreamt of building a dream house, then check out this awesome property.
#6. The Job Market is on Point
With a low unemployment rate, finding a job in the region is easy. From construction and transportation to manufacturing and warehouse, there's really no shortage of industries to choose from. Not ready for a full-time job? Check out the next reason to move here.
#7. Higher Education on Every Corner!
That's right. San Bernardino County is no stranger to higher education, meaning residents don't have to go far to get a degree. Institutions include:
California State University
Barstow Community College
San Bernardino Valley College
University of California – Riverside
La Sierra University
Platt College
West Coast University
Loma Linda University
Concorde College
College of the Desert
Riverside City College
Copper Mountain Community College
It's also a hot spot for trade schools, preparing residents for a career in their chosen profession.
#8. Getting Around is Easy.
Not only does San Bernardino County have an international airport, but their highway system makes it easy to get in and out of the area. This means you can live in a suburban community with a lower cost of living and commute somewhere with higher wages for work. Oh, and did we mention the Rim of the World Scenic Byway? It's basically the Gateway to the Mountains connecting popular outdoor attractions like Big Bear and Cajon Pass. I mean, if that's not enough of a selling point, we don't what is.
#9. It's a Nature Lover's Paradise.
Outdoor adventurers are never bored in this active county. From hiking the famed Joshua Tree National Park to fishing in the picturesque Lake Arrowhead, you'll find everything you need to satisfy your wild side.
#10. A Fair Cost of Living (for California).
Now everyone knows, California isn't exactly known for its affordability. Thankfully, affordable living can still be found in San Bernardino County. Remember, it's the largest county in the country. This means plenty of options to find just what you're looking for. Our favorite is purchasing a piece of raw land and then building the home you've always dreamed of. But hey, you do you.
If you're interested in going the raw land route with plenty of opportunity to make it your own, may we suggest these amazing properties:
Whether you're moving to San Bernardino County for school, work, or retirement, make sure you bring your spirit of adventure!