There is a lot more to the state of Nevada than Las Vegas – there's an opportunity to find that perfect piece of property! An enticing mix of history and bright lights, Nevada has a lot of perks to offer landowners in addition to being a great investment.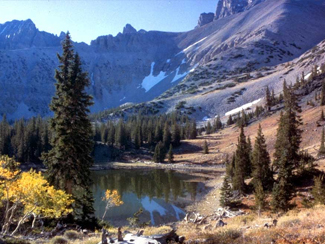 Nevada is a state with a variety of areas and opportunities that make great investments for land investors. Owning land in Nevada gives you the opportunity to have a personal, rural playground in a warm state or a quiet property on the outskirts of big, growing city.
A strategic and fairly common idea for buying land in Nevada is purchasing land to hold on to as an investment. But there is way more that you can do with the property while you own it; you can use it and enjoy it! One idea for larger property is using it as a recreational retreat and a personal playground to stay on while visiting. Another option is building a home on the property. It can be a small cabin or extravagant retirement home. Either way, you can do more than just hold on to a property while you own. You can use it, build on it, and flip it for profit.
Locations For Buying Land In Nevada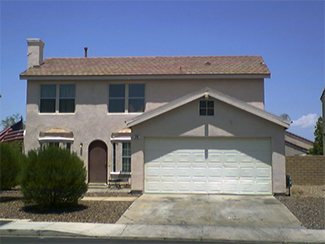 Starting in the south with the "City of Lights", Las Vegas is a huge attraction, especially to those looking for an exciting vacation. As you venture outside of the bright city, you find a quieter suburban town just 15 minutes southeast of Vegas, Henderson. This town is great for those looking to settle close to the big city but not be directly in the mix of it. Heading west along the Nevada-California border is Nye County, a small-town gateway to the hustle and bustle areas of these two states. Pahrump, Nye County's most-populated town, is home to a variety of art, history and culture. The town hosts different festivals throughout the year and offers other attractions including casinos and golf courses.
Traveling north along the western Nevada border, you'll find tons of recreational opportunities around Lake Tahoe and surrounding towns. In this area you can find yourself entranced by the unparalleled beauty around you; this is an ideal area for a peaceful hiking retreat or fishing trip on the lake. If you head a little further north, you'll find Reno – another tourist town comparable to Las Vegas. Traveling east on Interstate 80, are various small towns, and even ghost towns catering to history fanatics, traveling towards Utah.
Nevada is a wonderful state.  The possibilities are nearly endless for what you can do with your property, and it is made better with all of the areas you can explore. Take advantage of the great deals on land in Nevada available now, and see it turn into a solid investment for your bright future!