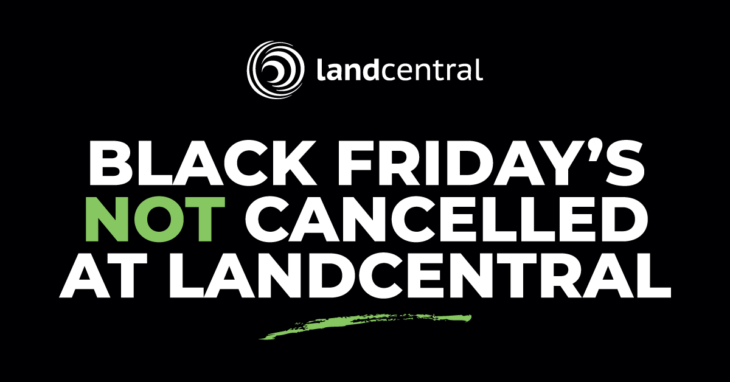 What a year! 2020 will go down as one of the craziest times in recent history. We have seen the demand for land climb, as we all desire to spread out, get out, create our own space. We are so thankful for the LandCentral community and that you trust us as the number one online land retailer. We've been at this for over 20 years. We started way back in 1997, with ads in newspapers selling our land for cash or on contract. Remember when you used to look at ads in newspapers?!
We've all come a long way.
As most of you know, we have a Black Friday sale every year. We want to get the message out: Black Friday is not cancelled here!! So many retailers are just giving in, "It's Black Friday all month", or "Everyday is Black Friday". Not at LandCentral. Black Friday isn't just regular everyday prices. Black Friday means deals. That is the essence of the tradition of Black Friday. You want deals! We know it. We are having a real sale. Starting Friday morning, our site will reveal several discounts that you don't want to miss.
So get ready.
Once your Thanksgiving meal is over, and everyone is stuffed and sitting around relaxing, check your email, watch for an email from us. We'll be revealing those discounts and you can get to planning and dreaming about what property you will buy.
As we do start winding down the crazy year we've all had, we want to say we are so thankful for our LandCentral community. We have the best customers and followers. Our staff works hard every day to find you the best properties, provide you the best information, and make buying the easiest process.
Thank you for all your support, we appreciate and value you!!