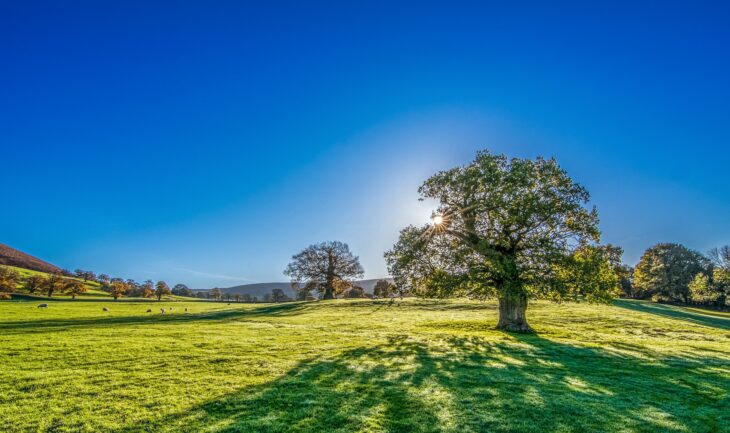 Raw land is trending. And for good reason too. With its affordability, endless usage, and return on investment, raw land is becoming the most sought after commodity in 2022. We should know, selling land is kind of our jam. Check out LandCentral's The Perks of Buying Raw Land:
#1. It's More Affordable than Buying a Home
Raw land is much more affordable than buying property with a structure on it, because well, you're not paying for the structure. Raw land, by definition is "undeveloped land, without public utilities, buildings, or driveway." Though some pieces of vacant land do have roads leading in and utilities available. The taxes are also cheaper with raw land. And when we say cheaper, we mean the difference between spending $200k plus for a small lot with a home versus spending $5k for a large lot with a view.

Check out this affordable lot in Colorado.
#2. Land is Easy to Purchase
Traditional real estate asks you to acquire a loan from a bank to pay hundreds of thousands of dollars to own your own home. Raw land can be financed in-house by LandCentral. Everyone is automatically pre-approved, and we keep the monthly payments low. No credit checks, no hidden fees, no closing costs. Just shop for your raw land and buy the same day. It's that simple.
#3. Vacant Land is a Sound Investment
Unlike the stock market, land is a tangible asset. Sure, property values can go up and down overtime, but land itself is always a sound investment. They aren't making any more of it, and you never know if the area you own land in will be the next up-and-coming region. So even if you purchase raw land and do nothing with it, over time you'll have made your money back and then some.
Check out these properties in this up-and-coming Arizona county.
#4. There's Endless Possibilities
Think of raw land like a blank canvas. It begs you to bring your imagination. Sure, you can put your dream home on your newly purchased lot, and a lot of our customers do just that. But check out our favorite out-of-the-box things you can do with a piece of vacant land:
Build a vacation home – Depending on your location, buying raw land to eventually build a vacation home is the way to go. It's way cheaper than buying an existing home plus you get to design the whole thing yourself. Not to mention take your time, because once the land is yours, it's not going anywhere.
Turn it into a camper's paradise – Keep it wild and offer it up for others to tent or RV camp. Let them sleep under the stars and escape the hustle and bustle. You can make a decent amount of money going this route, and you provide locals a much needed place to reset.
Lease it to hunters – If you have a lot of wild game on your property, why not lease it to a local hunter's chapter. They get a protected space to hunt safely, and you make a little money and keep the wildlife in check.
Turn it into a Nature Preserve – The opposite of the above, save the animals on your land by working with the city to turn it into a nature preserve. Add some trails and a few signs, and you've got yourself a nature lover's retreat. If you build it, they will come.
Lease it to local farmers or construction companies – If you aren't sure what to do with your land, depending on the type of space, your location, and your zoning, you can lease it to a local farmer to raise their livestock, or lease it to a local construction company to store their heavy equipment.
As you can see, there really is no shortage of ways to utilize raw land. Learn more about what to do with your raw land here.
#5. Leave Your Land to Your Family
Maybe you want to invest, but you don't want to take the time to do anything with your new piece of property. No problem. Simply keep it in your family. Land appreciates over time, so even an untouched piece of property will bring value to your family when you're gone. And who knows, maybe one of your relatives will know just what to do with it.
#6. Use Your Vacant Land as a Retreat
We have several customers who simply use their vacant land as a means to escape life for a while. No home or utilities needed. They simply drive up to their property to rest and recharge. Some explore with four-wheelers, some fish on their lake. There's just something magical about knowing you own your own piece of earth and can stay there whenever you want.
There are of course way more perks about owning raw land. These are just our favorites. Ready to invest? Check out our large list of properties sprinkled throughout the 50 states. Want to learn more? Keep reading. We've got tons of articles to make you an expert in the real estate game.