Buying land is an exciting investment adventure, but there's a lot to consider before committing to the purchase. One of the very first steps in the process is making sure that the property is in an area where you would like to be. Here are some ideas to help you find a good area for your vacant land: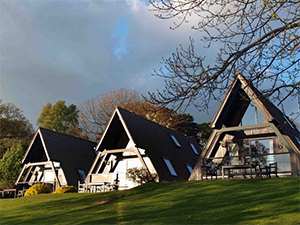 Keep Warm During Those Winter Months
Are you looking to build your own winter retreat? If so, you will want to make sure that the property is located in an area that maintains a warm climate during the winter months. A lot of people who prefer warmer weather tend to migrate south for the winter, away from the northern states' colder. Some popular warmer destinations include Arizona, New Mexico, Southern California, Hawaii and Florida. However, if you want a winter home that embraces the cold weather, places like Montana and Colorado might just be what you're looking for.
A Penny Now, A Dollar Later
Looking to invest? The outskirts of town can be a good area for your vacant land investment. For a more educated investment decision, it's good to research information about the area including growth, economic development, and any development projects in the works like this one in Southern Arizona. At some point in the past, every town or city started as just vacant land before it turned into something bigger. Investing in an area that shows potential for growth, fast or slow, could pay out big for you in the long-run.
A Getaway Investment
Have you considered building a vacation home? One that you can use whenever you please or maybe use as a rental when you're not staying there? If so, then you might want to look into buying property and building in an area that already is already developed and has access to different attractions nearby. Places with many recreational opportunities, such as large bodies of water that offer activities such as hiking, biking, climbing, and sightseeing are great for this purpose. Historic towns and cities with lots of tourist attractions are another great possibility.
No Such Thing As Too Rural
A newer trend is living off-the-grid. This means being detached from city life, utilities and living a less-restricted lifestyle on your own terms. To live off the grid, you will want to find a property with a year-round climate that you can tolerate, few zoning restrictions, and a very rural locale. Oftentimes, people looking to build a home to live off-the-grid look for larger pieces of land that are heavily secluded. On LandCentral, some great places to look for larger properties include Oregon, California, Texas, and Colorado.
Image Credit: Wikipedia