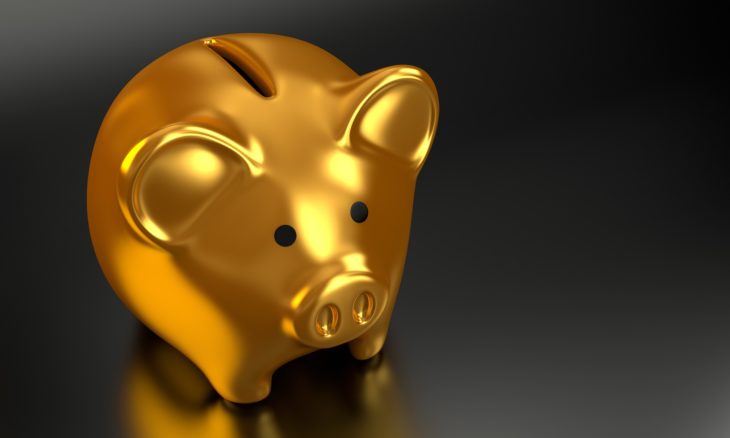 Saving money doesn't have to mean eating ramen noodles in the dark. In today's high tech world, there are tons of ways to live like a king on the cheap. But this isn't a get rich quick post. No online surveys or selling things on eBay. Nope, our tips will help you save money by making small changes to your daily habits. And take it from us, learning the secrets to successful cheap living is the fastest way to finally breaking free from the shackles of the have-nots. So check out LandCentral's 5 Easy Ways to Save Money:
#1: Don't eat yourself out of house and home
This one's at the top of the list because most Americans are literally eating money for breakfast, lunch, and dinner. Did you know the average household spends $3,000 a year dining out? Or how about that daily Starbucks? You guessed it! $1,300 a year is sacrificed to the Starbucks gods for most working Americans.
We broke down the numbers to save you an easy $1,500 a year:
Eating 4 meals out a week = $3,000 in annual Costs
Skipping 2 meals out a week = $1,500 in annual Savings!
Drinking 5 Starbucks out a week = $1,300 in annual Costs
Skipping 2 Starbucks out a week = $500 in annual Savings!
Obviously you can get as frugal as you want for even more savings. Bet you'll think twice the next time you pick up that Skinny Grande Latte with an extra shot.
Want more easy ways to save money on food?
Cook your meals at home and in bulk so you always have leftovers for lunch.
Grocery shop online to stay within a budget.
If you do eat out, try Happy Hour or lunch dates since dinner is the real money maker for restaurants.
#2: Get Extra Credit with Credit Cards
That's right. Credit cards can actually help you save money. From cash back incentives to airline miles, credit cards are going the extra mile (pun intended) to keep you as a customer. Worried about hidden fees and interest? Follow the secret below to make your credit card work for you:
Secret – Consolidate your cards. Some credit cards offer 0% interest for a certain time frame. Those interested in saving money often pay off their high interest cards with the 0% card, consolidating all the debt onto one card. Then it's a race to pay that sucker off before the interest starts accruing.
Cards that offer rewards:
Capital One Savor offers rewards for dining out and entertainment.
Bank of America offers 3% cash back on certain categories of spending, meaning you're actually saving money while you spend.
Alaska Credit gives you airline miles when you spend, saving you money on airfare the next time you travel.
Bonus Tip: Try paying a few recurring bills with your Alaska card every month to rack up the miles even faster.
#3: Ditch your cable company
If you're still paying for cable, you're probably still crimping your hair and using a thigh master. Cable is a thing of the past. And if you want to save the most money fast, ditching your cable company is the way to go. Don't worry, we're not forcing you back into the stone age. Streaming is what the cool kids are doing these days. Check out this price comparison to see which platforms are right for you:
Cable = $150/month
Hulu = $5.99/month
Amazon Prime Video = $8.99/month or free with Prime membership
Netflix = $11.99/month
Disney+ = $12.99/month
We're no math geniuses, but it looks like you can get all four of the big streaming platforms for about $40/month, still saving you $110/month to ditch that commercial filled cable TV. Kind of a no brainer if you ask us.
#4: Coupons Aren't Just for Grandmas Anymore!
In today's digital age, there's really no excuse to pay full price for anything. Coupons are literally everywhere. Ever heard of Groupon? We thought so. If you're tired of living paycheck to paycheck, save money by hunting down good deals on your everyday purchases and especially on big ticket items. But remember, timing is everything if you want to save the most money.
Our favorite sites save money:
There are tons more, but you get the gist.
So there you have it. LandCentral's 4 Easy Ways to Save Money. And since you'll be saving all this money, you'll finally be able to invest in your future. We've heard real estate is the way to go. And we just happen to have a ton of affordable properties spread throughout the U.S.