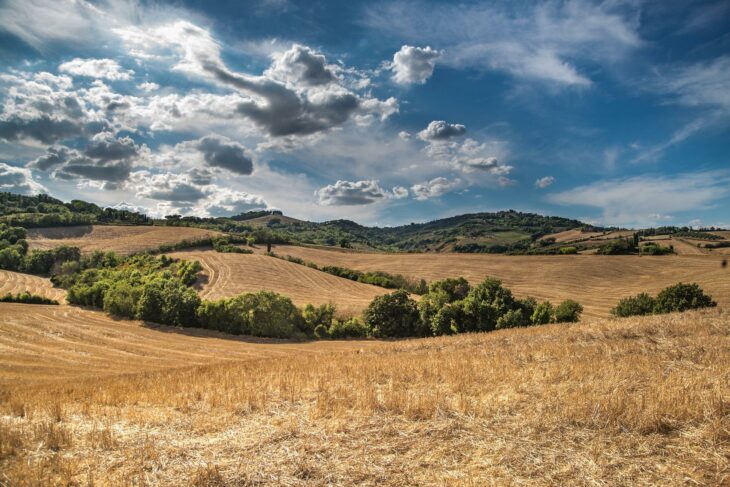 Big land is all the rage these days. From the pandemic reminding us to slow down to the looming recession highlighting the crisis for affordable living, Americans are turning to big land to invest in their future. And we're not surprised. As large lot experts, we kind of saw this coming. So let's get to it, LandCentral's How Big Land Can Make You Big Money in 2022:
#1 – Grow Your Portfolio
Raw land is a finite commodity. It's an appreciating asset no matter what the market's doing simply because of the limited supply and the increasing demand. This makes it an attractive investment without making any improvements. Building a solid portfolio of big land lots and allowing time and patience to do the rest, you'll see a big return on your investment in the long run.
Find out How Big An Acre of Land is Anyway.
#2 – Subdivide Your Land
While a large lot has plenty of potential as is, sometimes to get the most return on your investment, you may want to turn it into smaller lots. This means subdividing your big land. There are several ways to do this from selling the land to a developer or building a subdivision yourself. Either way, depending on the location and type of land you're dealing with, this is the fastest way to increase the total value of your big land.
Learn the Subdividing Basics: What You Need to Get Started.
#3. – Get into the Cannabis Game
Depending on the state your large acreage is located, you may want to consider leasing it to a Cannabis or Hemp grower. The cannabis industry is becoming the fastest growing industry in the US, with around 17 states legalizing it for recreational use. But all that weed needs a lot of land to grow. This is where you come in. Leasing your large lot to cannabis growers is a quick way to turn your big land into big money.
Here's What You Need to Know About Leasing to Cannabis Growers.
#4. – Lease it to Hunting Groups or Wildlife Preserves
This next way to make money on your big land is entirely dependent on your land's location. Since raw land is undeveloped and usually surrounded by nature, it can be teeming with wildlife. If you want to keep it that way, why not lease your big land to hunters. This is the easiest way to make money without a lot of output on your part. Not into killing animals? No problem. Look into the Conservation Reserve Program, where you get tax incentives and other perks for preserving environmentally sensitive land.
Learn How to Lease Your Land for Hunting.
#5. Provide a Rural Getaway
This is one of the newest ways to make an income on large acreage. Remember that whole pandemic mess? Well, in an effort to escape the crowds and chaos, many people sought out remote areas to simply get away. And land owners began to fill that need. Now there's Hipcamp, like Airbnb, but for campers. You sign up as a host and offer up your raw land as a nature surrounded destination for those looking to escape. Minimal effort on your part but big money return.
Check out our favorite big land lots to begin making big money today!
Fun facts about investing in raw land:
In the past 2 years, rural land sales have seen an increase of 155%.
Land is finite, meaning in limited supply. This means the price and value will only go up.
Raw land means no upkeep. No repairs, no maintenance, no tenants.
Less competition to buy. Most real estate investors seek out existing structures in already developed areas. It takes a true visionary to buy raw land cheap, and wait for the right time to build, sell, or lease.
Raw land is still affordable (for now).
So there you have it, LandCentral's How Big Land Can Make You Big Money in 2022. If you're interested in snagging a big piece of the American Dream we suggest getting started today. After all, they aren't making any more land these days and our largest lots are selling fast.