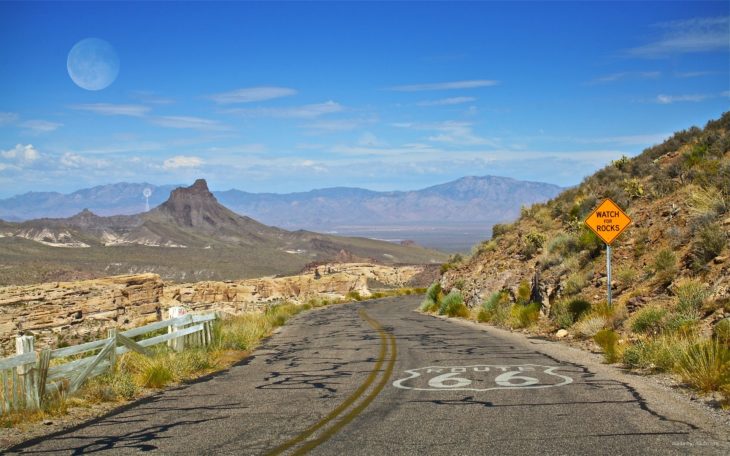 Mohave County is one of Arizona's best kept secrets. From its convenient location to its wide open spaces, this northwestern corner of the state is quickly becoming the IT place to be. But it's not enough to just move to this stunning landscape. If you really want to change your life, you'll want to thrive here. That's why we're showing you How to Live Life to the Fullest in Mohave County:
Make Use of Your Zoning!
Most of our lots have a wide variety of zoning possibilities. We've got Residential and Agriculture all the way up to Manufacturing. This means the possibilities are literally endless with what you can do on your Mohave County land. Check out the lots available based on your desired zoning:
Single-family Residential – Build a beautiful residential home on these stunning lots. Agricultural use allowed as well if you're planning on growing some crops or raising livestock. There's no shortage of space or sun on these beautifully zoned lots.
Agricultural-Residential Zoning – Build a home or bring in a manufactured one. Or set up a farm and live off the land. You can even start your own manufactured home park here with a permit. The sky's the limit on these ones.
Explore the Terrain!
There's no shortage of outdoor things to do in Mohave County. Residents here enjoy hiking, fishing, adventure, and more. That's right! There's more to Arizona than just cactus and golf. Check out our favorite things to do on Arizona land:
Take Advantage of the Location!
Arizona borders four US states: New Mexico, Utah, California, and Nevada. That means an out of state adventure is always within reach. Mohave County happens to be closest to Nevada and Utah. Check out our favorite spots to visit and the miles it takes to get there:
Joshua Tree, CA – 20 miles (29 minutes)
Las Vegas, NV – 115 miles (less than 2 hours)
Phoenix, AZ – 183 miles from Mohave County, AZ (3 hours)
Zion National Park, UT – 288 miles (a little over 4 hours)
Enjoy the Many Towns in the Area
Mohave County may not have heavy hitters like Phoenix or Tucson in their grasp, but we see that as a plus. Because we know all the amazing towns small and big that reside in the large Mohave County region. From census-designated areas with populations as small as 500 to larger cities with communities stretching into the thousands. Check out our favorite places for you to familiarize yourself with once you're in this amazing county:
Lake Havasu City – With a population of 55,000 and plenty of things to do, this city is a vacation favorite for most AZ residents.
Bullhead City – Their population is currently 40,000, but this city located along the Colorado River is growing fast. We can't say we're surprised with its convenient location to Vegas and Laughlin as well as its amazing affordability. Oh, and did we mention its gorgeous annual weather?
Kingman – A large city in its own right with a population of 30,000, Kingman is a historic town resting just along Route 66.
Dolan Springs – One of our personal favorites, this census-designated town has a charming population of 2,000. It's known for its low cost of living, low crime rate, and awesome location to heavy hitters like Vegas, Joshua Tree, and Kingman.
Willow Valley – This adorable census-designated town has a population of 800 and has the small town charm you'd expect in a desert community.
So there you have it. How to Live Life to the Fullest in Mohave County. Can you tell we're fans of this hidden gem? We have so many amazing deals in this region of the state, we could never pick just one. If you're also struggling to find the deal for you, let us know. We're here to help!