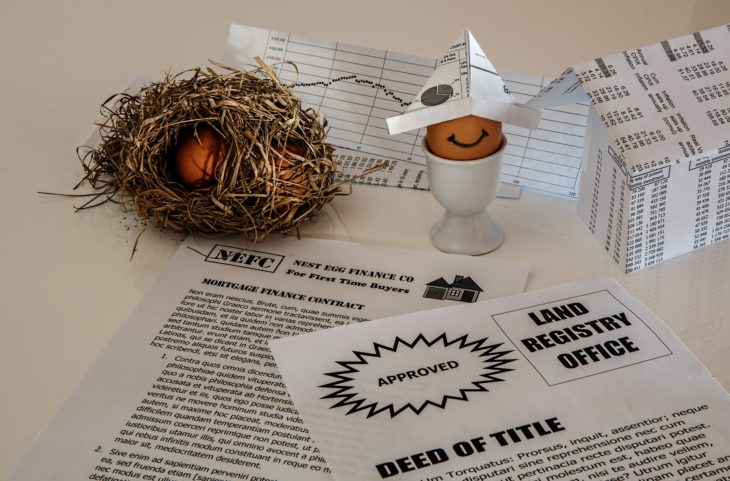 Deeds and Titles are a big deal when it comes to owning property. It's kind of the documentation and process you need to make the whole thing official. But between the legal jargon and piles of paperwork, buying and holding property can feel overwhelming, especially for new land owners. Hey, we get it. You're a dreamer and you just want to buy your hand and live happily ever after. And we want to help make that happen. That's why we're making sure you understand the basics of Deeds, Titles, and exactly what happens when you transfer a LandCentral Title into your name. Check out LandCentral's Deeds, Titles, and Transfers, Oh My!
First up, What's a Property Deed?
Put simply, a Property Deed is a legal document that transfers ownership of a property from buyer to seller. Each state has different requirements, but there are a few essential elements to ensure a deed is legal:
Must be in writing
Must have legal names of seller and buyer printed on document
Seller must have legal capacity to transfer property
Property must be described in detail
Operative words of conveyance must be used
Must be signed by all sellers and buyers
Must be legally delivered to buyer
Must be accepted by the buyer
Next, What's the Difference Between a Deed and a Title?
A DEED is physical written document declaring a person's legal ownership over a property.
A TITLE refers to the concept of ownership rights, and is the legal right to own and sell a property.
Basically, a title is the legal right to ownership, while the deed is the physical object documenting that ownership. You need both to claim ownership over a property.
Lastly, When will the Title be Transferred into Your Name?
1 – Pay Off Your Land
Once the LandCentral Finance team receives your payment (via online, phone, check or money order), they will verify everything is up to date.
2 – Payment Confirmation Letter (2-5 days after payoff)
After the account is paid off, you will receive a Payment Confirmation Letter.
3 – Copy of Your Deed (30 days after payoff)
Preparing your Deed takes roughly 30 days to complete. You will receive a courtesy copy of your Deed in the mail. The original Deed will be sent to the County Recorder where your property is located.
4 – County Records the Deed (1-3 weeks after deed sent to recorder)
Once the county receives the original Deed, they will record it for their records. Depending on their backlog, this can take anywhere from 1 -3 weeks to complete.
5 – Receive Your Tax Bill (time varies)
Now that the Deed has been recorded in your name, the county will follow up with your tax bill for the lot. Each county is different, so if you aren't sure, call your county's Recorder's Office to check on your bill.
There you have it. The gist of Deeds, Titles, and Transfers, Oh My! Remember, we sell land for a living, and it's our job to educate future land owners like yourself on everything you need to know to make your dreams come true.