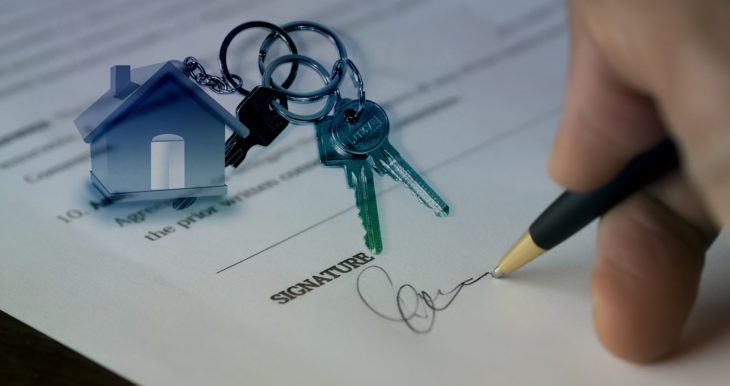 So you bought the perfect piece of land. Now what? So much of today's advice helps with Before the purchase, but what about After you buy? When dealing with raw land, there's a few more steps to truly make that land your own. Thankfully, we're kind of experts in the raw land game, so we know just what you need. Check out LandCentral's After You Buy: 4 Steps to Make that Land Your Own:
Step 1: Mark the Property Lines
This may seem like a no-brainer because you likely saw the property lines on the registered survey of your land before you bought it. But when standing on your physical lot, the lines aren't usually there. They need to be. Not only will physically placing the lines on your lot help guide you on where to build, but they'll be instrumental when getting around to the next steps in this After You Buy segment.
Check out How to Mark the Property Lines of Your Land for specific step-by-step instructions.
Step 2: Clear Your Land
Now, not all land needs to be cleared. But if your new property is covered in trees, this is a step you definitely need to pay attention to. There are several ways to go about it, from hiring a professional land clearing service to doing the work yourself. Either way, if you plan to build, you'll need to make sure you have a clear space to do it.
For detailed instructions on how to clear your land after you buy without breaking the bank, check out Land Clearing Basics: Getting Your Land Ready to Build.
Step 3: Build a Road
Depending on your plans for your newly acquired land, this step may need to be done before you clear it, or at the very least, at the same time since you'll need a road to access the lot. Even if you don't plan to build and just want to flip it for more money (which is a great investment trick, btw), you'll still want to put in a road. This can be dirt, gravel, or paved, as long as it offers good access to the available land.
For tips on how to get started with your access road, check out How to Put a Road on Your Property.
Step 4: Apply for a Street Address
This step is the most overlooked after you buy a piece of raw land. Since most real estate properties with existing homes already have a physical address, most people assume all land does. Wrong. Even campers squatting on raw land for a long period of time need to apply for an address. You need an address for a number of reasons including emergency services, receiving mail, and when you do begin building to be able to give your developers a place to report to. Don't worry, it's a fairly simple process with a few paper documents to sign and a little personal info.
Check out How To Apply for a Street Address for more details.
So there you have it. LandCentral's After You Buy: 4 Steps to Make that Land Your Own. Of course, there are plenty of things to do with raw land once you've done these 4 easy steps. Don't believe us? Check out our other articles on the topic!