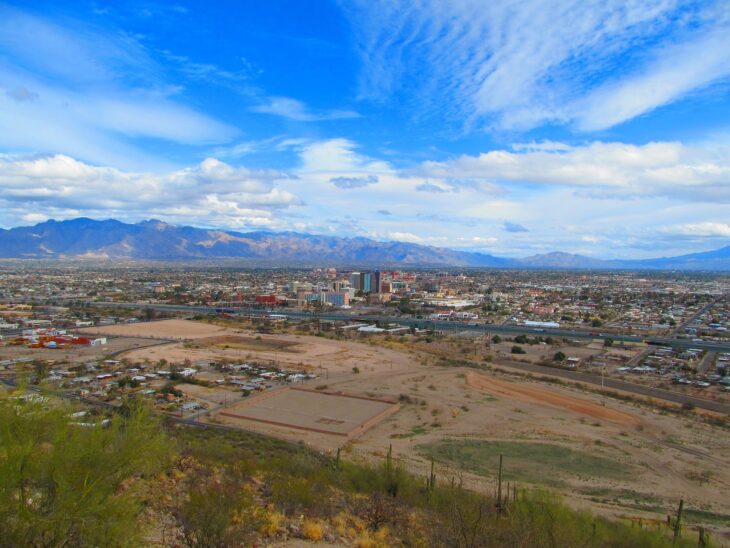 Arizona City is quickly becoming the place to move to in 2023. From its warm, sunny climate to its diverse population, the list is endless as to why this southwestern city is trending. So let's dive right into why people are Moving to Arizona City in 2023:
Low Cost of Living
It's no secret the state of Arizona enjoys a low cost of living. It's a retirement favorite for a reason. But Arizona City has an even a lower cost of living than the state average. This means the median home cost, groceries, healthcare, transportation, etc. are all cheaper in this region of the state. This is partly due to the smaller population size as well as the demographic who lives in the area.
Check out this Amazing Land Deal on More Than Quarter Acre.
Location Can't be Beat
Arizona City rests midway between the two larger cities of Phoenix and Tucson. In fact, it's 60 miles exactly in each direction to the bigger cities' downtown areas. This makes Arizona City the perfect location to settle down. Small town living with nearby big city amenities. The best of both worlds if you ask us.
This lot is a Nice, Ready to Build Property.
Families Welcome
The average age of residents in Arizona City is 39 years or younger. Young people and families just starting out are the typical resident you'll find in this town. This means it's a safe, welcoming place to raise kids and find that ideal work life balance you've been searching for.
One of our favorite properties, this is a Charming Lot Surrounded by Desert Beauty.
Low Crime Rate
With a population of just over 11k and most of those residents being young workers and families, you'll find Arizona City has a low crime rate. For a complete report on why Arizona City is one of the safest cities to move to, check out their Crime Report.
Don't miss this Great Property at the Edge of Beautiful, Growing Town.
Small Town Charm
There's a definite suburban charm to Arizona City. With a variety of shops and restaurants, good area schools, plenty of parks and green spaces, and a quaint population, you'll find a charming way of life welcoming you home.
Beautiful Arizona Weather
Located in Pinal County, Arizona City enjoys an average of 292 sunny days a year. This doesn't mean it's one boring season year round. The other days experience a range of rain and snow. Meaning the region has a tasting of winter and spring, with a full helping of beautiful summers the rest of the year. Not a bad way to live.
So there you have it, why so many are Moving to Arizona City in 2023. There are new developments popping up in and outside the city limits where you can own your own land, build your dream home, and settle into the Arizona way of life. And LandCentral will be here every step of the way. We've got properties throughout Pinal County ready to make your homeowner dreams come true. Check them out today!