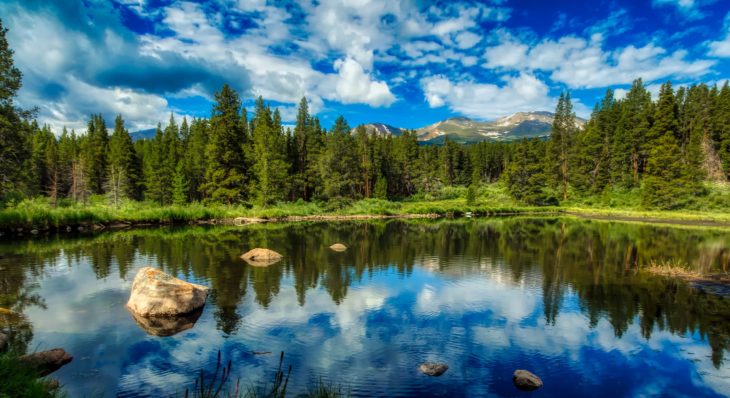 Ah, Colorado. You beautiful state, you. From its crisp mountain air to its forward thinking culture, it's no wonder this state has made it on the Best Places to Live list for five years running. But while most people are migrating to hot spots like Denver and Boulder, the real secret to striking it rich in Colorado is hidden in the southern part of the state. Don't believe us? Check out LandCentral's reasons Why People Are Flocking to Southern Colorado:
#1. Cost of Living Can't be Beat
With a cost of living 16% lower than the national average you'll instantly save when coming from a more expensive region. Get more bang for your buck with cheaper home prices, cost of goods, and taxes.
#2. Home Prices Are Lower than Low
Southern Colorado has a median home price of $149,000. That's right. You can purchase your own home for under $200k. Compare that to the national average of $295k and it's no wonder families are starting over in Southern Colorado.
#3. Population Size is Spread Out
Unlike other parts of the state, Southern Colorado is still spread out with the whole of Costilla County having a population of just 3,600 people. If plenty of room to roam is your jam, then Southern Colorado is the place to be.
#4. Annual Weather Brings It
As one of the driest parts in the state, Southern Colorado has four distinct seasons:
Rainfall – 12 inches annually
Snow – 56 inches annually
Sunny days – 295 annually
Summers are hot and winters are cold, bringing something for everyone.
#5. Taxes, Shmaxes
The state of Colorado has a much lower sales tax than the rest of the country. 3.9% to be exact. While the income tax is the same, you'll save big time compared to other areas.
#6. Politics Run Middle of the Road
Colorado as a whole is a bit of a swing state. So whether you vote red, blue or green, you're welcome in Colorado.
#7. Education is on Point
Unlike more populated parts of the state, Southern Colorado enjoys smaller class sizes with just 9 students to every 1 teacher. Compare that with the national average of 16 students for every teacher and already your student is getting ahead. Plus Costilla County in particular spends $14k per student, almost $2k more than the whole of the U.S.
#8. Unemployment Rate is Barely There
Lower than the national average, the unemployment rate in Southern Colorado is just 3.5%. Add that to the 67% job growth the state is expected to have in the coming years as more and more people move there, and you'll find plenty of opportunity to be had.
#9. Activities Galore
It's no secret residents in Colorado love the outdoors. But did you know that Southern Colorado has a bounty of outdoor recreation just waiting to be experienced? From the Great Sand Dunes to hiking Blanca Peak, you'll never be bored in this gorgeous terrain.
So there you have it. Why People Are Flocking to Southern Colorado. If you've been craving adventure with a way to get ahead in life, then this is the place for you. We even have a way to get you started. Check out these stunning properties situated in, you guessed it, Southern Colorado.